In Lost In Kakadu by Kendall Talbot, Pretentious socialite Abigail and her husband take a trip to Kakadu,an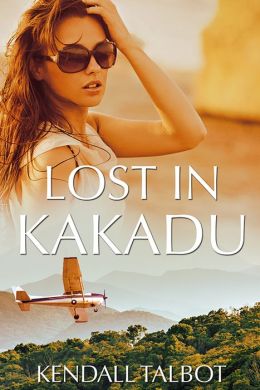 Australian jungle with a handful of people which include Mackenzie Steel and his partner. They manage to reach there destination but unfortunately the plane crashes during landing and everyone ends dead except for Abigail and Mackenzie.
Now its on both of them to survive the harsh and beautiful environment but how long will they able to manage when no rescue operation is on the horizon and they both have their inner demons to deal with..?
Lost In Kakadu is a survival against all odds book and it is well researched.The survival tactics in the book are the strength of the book along with the outdoor setting of the story. Abigail was irritating but I liked the her character growth and the person she turned out in the end. The romance aspect in the book had a slow buildup and was unconventional.
Overall,Lost In Kakadu is an action adventure novel with great survival tactics and an awesome outdoor setting.The romance takes it time to grow and is different.The main focus for me was the survival aspect and the adventure.
If you like a good adventure with an unconventional romance and LOST was your favorite TV series then you are gonna like this.
Book Info

Publisher: Escape Publishing – Harlequin Enterprises, Australia Pty Ltd (August 1, 2013)
An action adventure novel set in the Australian jungle where two unlikely people prove just how attractive opposites can be…
It's pretentious socialite Abigail Mulholland's worst nightmare when her plane crashes into an ancient Australian wilderness. Things go from bad to downright hellish when rescuers never come. As she battles to survive in an environment that's as brutal as it is beautiful, Abigail finds herself also fighting her unlikely attraction to Mackenzie — another survivor, and a much younger man.
Mackenzie Steel is devastated by his partner's death in the crash, the only person with whom he shared his painful past. Now, as he confronts his own demons, he finds he has a new battle on his hands: his growing feelings for Abigail, a woman who's as frustratingly naïve as she is funny.
Fate brought them together, but they'll need more than luck to escape Kakadu alive. Could the letters of a dead man hold the key to their survival?