In Love on Beach Avenue by Jennifer Probst, wedding planner Avery Sunshine has been asked to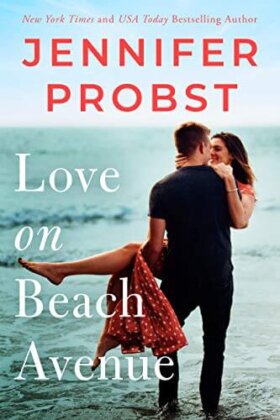 squeeze in an extra wedding, this time for her best friend, Ally. The plan is for Ally and her brother, Carter, to spend the summer in Cap May to plan the big event, but when Ally has to rush back home, she leaves it in the hands of Avery and Carter.
Carter disliked Avery from the moment he met her when she was in college. Having raised Ally since she was ten, he felt responsible for her and believed Avery was causing her to behave irresponsibly. He doesn't see how someone like Avery could possibly plan a successful wedding. Tempers flare as the pair make bets as to whose ideas Ally will like the best. Will they be able to put their differences aside and come together to not only give Ally her perfect day, but to find love as well?
I normally enjoy an enemies-to-lovers story, but this one didn't really work for me. The main reason is because Carter initially comes off as completely unlikeable. He's overly rude, condescending, and arrogant. By the time his attitude starts to turn around, it was too little, too late. And just when you think he has somewhat redeemed himself, he throws up his walls again, pushing Avery away. The only things I really liked about him were that he was a great brother/substitute parent to Ally, and he was really sweet with Bella's young daughter, Zoe.
Avery also bothered me. First off, the way she interacted with Carter was unprofessional. Yes, they had a past together, but she should have contained her temper better than she did, especially in front of the vendors. She also needed more of a backbone. She didn't really fight for her ideas for the wedding, and at times it felt like she was letting Carter and his ideas steamroll right over her.
Carter and Avery were so hostile towards each other that when they finally called a truce, it felt like a complete one-eighty. If it had been a more gradual transformation I could have bought into the relationship. With how suddenly their attitudes changed, however, it made it difficult to do so.
Something that also felt off was that Ally didn't even ask Avery to be in the wedding because she wanted her to plan it. She couldn't do both? Avery works with her sisters and Gabe, so I would assume she could have planned the event and then handed it over to one of them to oversee on the actual day. It just seemed strange. For two people who call themselves best friends, they don't come across that way.
I enjoyed parts of the book, but it fell flat for me overall. I could have overlooked the little issues I had with it, but I can't overlook Carter's attitude and behaviors towards Avery and her lack of ability to stand up for her ideas.
Book Info: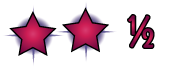 Publication: May 1, 2020 | Montlake Romance | The Sunshine Sisters #1
Avery Sunshine might not have a soul mate of her own, but she still believes in happily ever after—for her clients. Making dreams come true is her business at Sunshine Bridal, which she runs with her two sisters. When her best friend announces her engagement, Avery is thrilled to take charge of the giddy bride-to-be's big day. Less thrilling? Her best friend's arrogant and demanding brother, who just so happens to be the man of honor.
Carter Ross's first instinct: call 911. He promised to always take care of his impulsive little sister, and he honors that vow. Even if it means taking over her wedding, where he is sure Avery will fail. At best, Avery is unpredictable. At worst, if she's anything like the spitfire of a college girl he remembers, the main event could run wild.
With Avery and Carter wrestling for control, tempers heat up. So does the spark of attraction they're fighting with every kiss. As the wedding draws near, it's time to reconcile a rocky past and make a decision that could change everyone's lives. Because what they're rebelling against looks a lot like love.