Meet You in the Middle by Devon Daniels: Kate Adams is proud to call herself a forward thinking
woman, having worked at the Senate's office she has a front row seat in how the country is shaped but there is one thing standing the way of a legislature that she has worked very hard on and that is Ben Mackenzie. Ben is know for being the bull dog that stands between the over excited hopefuls and one of DC's most powerful conservative senator.
After having a not so cute first meeting Ben is all the more determined to squash Kate's precious bill. As the two continue their one-upmanship they soon realise just maybe they were both to fast to judge. With their silly pranks come to be their favorite part of each day both Ben and Kate are forced to consider just maybe the one person that they though was their polar opposite might just be their perfect match.
Normally I love a good romance set in a political situation, after all I was a huge fan of Scandal, but sadly this was far from what I had expected. Now I will say that as much as this book was not for me, the enemies to lovers plot had promise but unfortunately this got pushed aside. For me this felt more like a political push more than a romance and this may just be due to the current political climate. I think that really put me off was the constant misuse of so many terms such as feminist, now this might be on me but I felt like it just did not fit.
Meet You In The Middle was a strong no from me, I just could not connect to this book, as much as the author states that this is supposed to be a politically neutral book it is hard to agree with her as their was a clear divide in the narrative. Though I have to say this might have just been a bad topic to write on, as there is a lot of promise of Daniel's writing style, hopefully her next book will be better.

Book Info: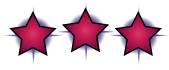 Publication: February 2nd 2021 | Berkley Books |
What happens when the person you find MOST impossible becomes impossible to resist? Opposites distract in this hilarious romantic comedy about America's least likely couple.
There's just one thing standing between liberal Senate staffer Kate Adams and passage of the landmark legislation she's been fighting for all year: Ben Mackenzie, intimidating gatekeeper for one of DC's most powerful conservative senators. After Kate and Ben lock horns in a meet-not-so-cute, they vow to take each other down–by any means necessary.
She thinks he's arrogant (and doesn't deserve those gorgeous green eyes). He thinks she's too quick to judge (and irresistibly distracting). But as their endless game of one-upmanship becomes Kate's favorite part of the day, she starts to wonder if her feelings for Ben are closer to attraction than animosity…and maybe their sparring is flirting. And when Kate realizes there's more to Ben than meets the eye, she's forced her to confront her biggest fear: In her sworn enemy, she may have found her perfect match.