One Night with Cinderella by Niobia Bryant is a sexy romance between a former housekeeper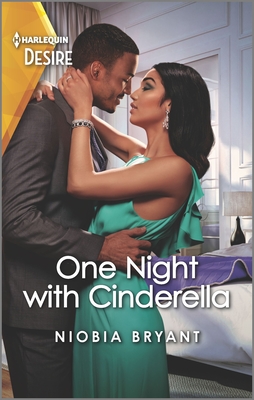 turned millionaire and the man she's had a crush on for years.
Monica Darby has seen it all in her job as housekeeper to the wealthy Cress family, a job she took because of its room and board options to help keep her afloat. But while she's crushed on Gabriel Cress, one of the heirs to the Cress family's restaurant empire from afar, her dreams come true when they spend one scintillating night together. She is firm that it's a one time thing – after all, the housekeeper and the wealthy chef and businessman is a story ripped straight from the tabloids and she wants no part of that.
But things change in an instant when Monica finds herself the heir to a wealthy actor's fortune – the father who never acknowledged her in life but named her his daughter in death. Instead of being the housekeeper she can now live her own life of luxury. And since she and Gabe are now on a level playing field, is there a chance they can start things for real?
I had not read this author before but really enjoyed her characters and the setting of this story. It takes place over several months and though Monica and Gabe had their one night stand, the reality of a relationship is definitely more complicated, especially with Gabe's parents not being overly fond of him being involved with their former housekeeper. I did think it a bit odd that Monica, who really needed that job as their housekeeper, would chance discovery and ruin by having a tryst with Gabe but as they were both firm on keeping it a secret and not letting it happen again while Monica worked for the Cress family, I was able to put that misgiving aside. And then of course things take a turn for the better for Monica on the news of her inheritance. While the money is great of course, Monica also gains an aunt (her father's sister) and that relationship is much more meaningful for her.
Gabe and Monica go through some challenging times even as their relationship progresses. At first they still keep everything a secret but it eventually comes out. Gabe is having some family problems with his father trying to get Gabe and his brothers to compete for a chance at running the company, such that eventually Gabe has to decide whether to pursue his true passion of cooking and running a restaurant or playing his father's game. Sometimes I felt that Monica and Gabe's pursuit of their individual goals didn't mesh that well with their romance, and while I liked both the characters individually, I wasn't completely sold on their relationship. But they do get their happy ending. Lots of sexy love scenes and family drama are the hallmark of this passionate romance.

Book Info: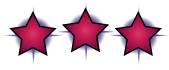 Publication: Feb 01, 2021 | Harlequin Desire |
He's a man used to getting what he wants.
Then he meets her…
Gabriel Cress is heir to his family's restaurant empire—and is expected to behave as such. Not seduce the housekeeper. But beneath Monica Darby's shy exterior is a siren who makes the jaded New Yorker burn for more. But when Gabe's meddling family and a surprise inheritance raise doubts he can't ignore, will the clock strike twelve on their budding affair?