Meeting His Match by Shannyn Schroeder: Mac has to prove himself to his mom before she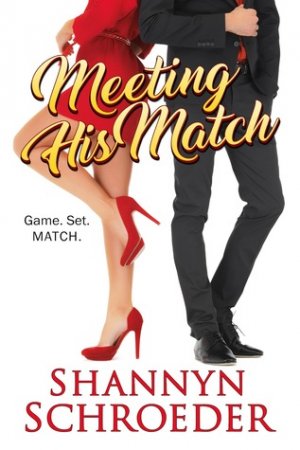 lets him take over the family matchmaking business. What better way to do so than on TV, competing against a popular pick-up artist?
Natalie built her pick-up artist alter-ego "Gem" when she needed a lift after her divorce. Now, Gem seems to have taken on a life of her own, leading to Natalie being picked to compete in a matchmaker TV show.
Man and Natalie start as rivals, but quickly notice the sparks flying between them. Although Natalie has no desire for new love, especially in the public eye, Mac will do whatever he can to convince her she's his perfect match.
One aspect I definitely appreciated was the fact that the competition outcome didn't play a massive role in the story. That definitely would have felt too overdone. Definitely the most interesting aspect to this story was Natalie. She, especially compared to Mac, had personality. I didn't always like her – she could be a bit aggressive and defensive when it just wasn't needed – but at least I left the book knowing her. Mac, on the other hand, came across too bland.
Even so, I appreciated Mac's wooing. He was going to get his woman – and say a lot of stupid things along the way. He was very much the calm to Natalie's passion. His side story getting the family business I liked, as well. His mom was quite a character, and I just wish she had more of a presence in the story.
Overall, for those who love the competition romance I recommend Meeting His Match. It's cute with a decent dash of sexy. Plus, who doesn't love matchmakers?

Book Info: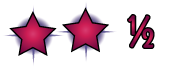 Publication: October 12, 2017 | Self – Shannyn Schroeder |
Malcolm "Mac" Sterling has one goal: take over the family matchmaking business. His final obstacle? Host his family's new dating show and prove he can help each contestant find true love. One catch. Mac's meddling mother has approved a co-host, a so-called expert who seems impervious to his charms. Now he could lose everything, because if his co-host proves she's the better matchmaker, he can say goodbye to his legacy.
Natalie "Gem" Hale never intended for her alter ego as an online dating expert to get her the opportunity of a lifetime—or for that opportunity to come with a co-host who's as infuriating as he is tempting. But she didn't get this far by backing down from a challenge. All she has to do is keep her secret identity a secret.
Except as sparks fly and the competition heats up, Mac realizes his co-host is hiding something. He's just got to figure out what.