Montana Secret Santa by Debra Salonen: Not one for Christmas, a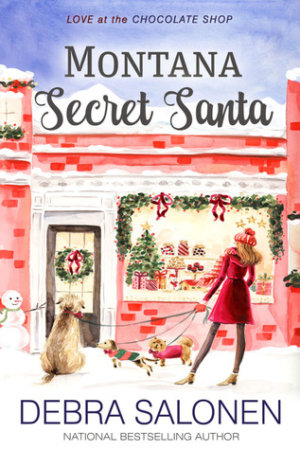 holiday holding some troubling memories for her, Krista somehow finds herself acting as co-chair of her town's Secret Santa Society on top of trying to turn her new ad agency into a success. At least her co-chair is the sexy, tech wunderkind Jonah.
Jonah may be in town only for the holidays before he plans on being back in the lab, and back to ignoring everyone in his life as he focuses on his new project, but he can't help flirting Krista. Not when there's something beneath the surface he needs to discover.
Neither planned for, nor wanted, love to come find them. But in the midst of Christmas gifts, family dramas, and a pack of dogs, Santa might have a gift just for them.
"Mistletoe."
…
Before she could express her protest, Jonah wrapped his arms around her – not unlike the way he had when he broke her fall. Only this time, he was in front of her. And his lips hovered an inch from hers, waiting for permission.
First things first, I've never had a weirder introduction to the hero. It's odd. Very odd and quite honestly off-putting since he comes across like a weird, immature teen boy. But Jonah definitely does get better. In fact, he's characterized as the nerdy, bad with people genius, but he isn't at all. He's charming and sweet, even adorable and a bit goofy.
I'm not sure how well Krista and Jonah go together. They just didn't fit well enough for me, although I certainly appreciate their passion for one another. They do have their cute moments, generally centered around dogs and the best hot chocolate in existence that I now really want to try.
For those who love the Christmas read, I recommend Montana Secret Santa. I felt a whole lot of holiday love. For me, though, the issue with novellas is always that there isn't enough time to develop the relationship and an outside plot line. I always feel like I'm missing out on something.
Book Info: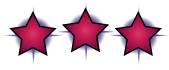 Publication: December 1, 2016 | Tule Publishing Group | Love at the Chocolate Shop #3
Ad exec Krista Martin, while feeling more Grinch than elf, still jumps at the chance to co-chair Marietta's Secret Santa Society. Why not? Especially since brilliant, attractive, and innovative tech wunderkind Jonah Andrews has agreed to help. He's well connected and Krista's hoping for some advice on rebooting her career.
Jonah knows Krista has a not-so-hidden agenda, but sparring with her over cocoa at their Secret Santa meetings is the most fun he's had since returning to his old hometown. Krista may come across as all business, but Jonah's positive he's glimpsed a little girl inside her who wants to believe in Santa… and in love.