Nine Months to Tame The Tycoon by Chantelle Shaw has everything a Presents should and I really enjoyed the fast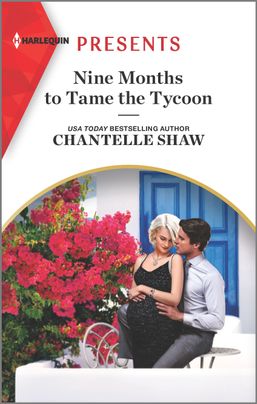 paced, emotional and drama filled adventure.
One night with each other leads Takis and Lissa on an emotional journey filled with beautiful back drops and a ton of drama, emotion and action. Takis struggles to keep himself cool, calm and collected around Lissa and Lissa wants a proper marriage. Takis is torn by heart breaking memories and Lissa is fighting against the wrong image the media have of her and her grandfather's tough treatment raising her. Takis doesn't want anything he's now got, a wife, a child, letalone a wife who makes him question everything he stands for.
I really enjoyed Chantelle Shaw's latest release because it has a bit of everything that I love in a good Presents. There was a ton of dialogue which led to a lot of interaction, there were glittering locations and there was a tough nut of a hero who has a brave heroine falling in love with him. The emotion was on point and
An enjoyable and emotional read and a satisfying conclusion to the duet.
Book Info:

Publication: September 2021 | Harlequin Presents | The Secret Sisters #2
"You are playing with fire."
It's a chance she's willing to take…
Takis Samaras: enigmatic hotel tycoon, best man at her sister's wedding…and the sexiest man Lissa Buchanan has ever encountered. Their blazing chemistry is more than enough to tempt Lissa into her first night of sensual abandon! Leading to life-changing consequences…
Lissa and their baby are Takis's responsibility now. She might not like it, but convenient vows are the only way he can protect them. But love? Takis can't offer that. Even though their connection promises everything he won't let himself want…
Read all the Innocent Summer Brides books:
Book 1: The Greek Wedding She Never Had
Book 2: Nine Months to Tame the Tycoon