Pass Interference by Desiree Holt: Tyler Gillette hates everything to do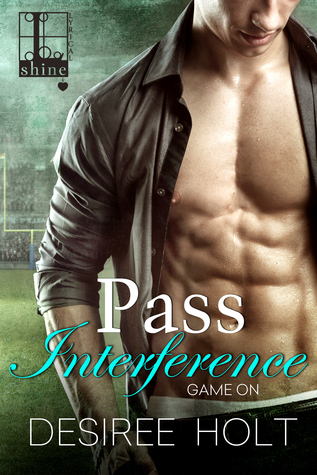 with football, most especially her father's team, the Hawks. Yet, she can't seem to control her attraction to one ex-player and now security specialist for her father, Rafe Ortiz. As he bails her out of trouble at one of her bars, Tyler finally starts to realize she needs a change and that she wants to learn to love herself and what she can be capable of.
Rafe is not the biggest fan of party girl and hot mess Tyler, but ever since he met her when he began playing for her father's team, he hasn't been able to get her off his mind. Even when he knows he can't touch the boss's daughter. But as she changes, his suspicions that she's got something going beneath the surface is finally proven true.
As Tyler gains a stalker, Rafe is the only one who can protect her, finally putting them in close company for an extended period, one where desire might just take over.
"How come you decided to work in the kitchen?" Tyler's voice had a playful note to it.
"The sun got in my eyes." As well as other things.
She followed him into the den, "Are you sure it wasn't me distracting you?"
Yes, but he wasn't about to admit it.
The aspect I liked most about Pass Interference was the stalking. It kept me guessing and interested in the conclusion – although, it wasn't much of a twist as I would've wanted. The romance, however, fell flat for me. I really wanted to like and root for Tyler and Rafe, but I just never connected will with them.
Tyler's pain was never fully developed and I barely got to know Rafe. I loved having a story of Tyler changing her ways, I just wish it was more fleshed out than her wearing less makeup and calmer clothing. Also, I honestly didn't get why so many men wanted her throughout the story, she was never particularly likable, especially to the men.
For sports romance or suspense fans, I recommend Holt's Pass Interference. The third in the series, you don't need to have read the previous two to get into the flow of this one, but it definitely feels like a fun and close community within the football group, so you might want to give them a try!
Book Info: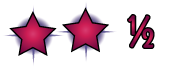 Publication: April 12, 2016 | Lyrical Shine | Game On #3
No Rules. No Limits.
Party girl Tyler Gillette has just one rule: no football players. As the daughter of the owner of the San Antonio Hawks, she grew up in the shadow of the sport and her father's enormous wealth. She was even named Tyler because he wanted a boy. Life couldn't have drawn up a better play for turning her into a wild child—until that same life is threatened by someone from the past . . .
Former Hawks running back Rafe Ortiz has a few rules of his own. First, no weaknesses. Second, no babysitting spoiled football princesses. But his new career as a bodyguard means he's responsible for protecting the beautiful Tyler Gillette from her mysterious stalker. But keeping his hands off her might be harder than keeping her safe . . .