Pillowtalk by Cassie Mae: A year ago, Kennedy's boyfriend died from cancer. Now, she's finally ready to begin the process of letting go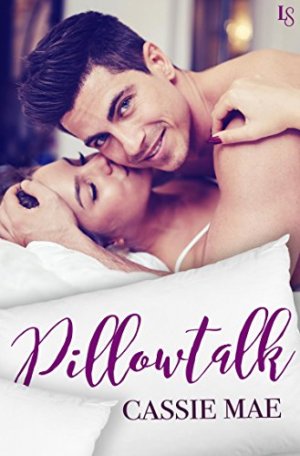 and acting out his last wish: to have her spread his ashes in the lake by his childhood home. Back in his hometown, Kennedy is learning so much more about the man she loved and its helping her let go. But what she doesn't expect is that her boyfriends' ex-best friend, Aaron, would not only help the most, but that she would find herself so drawn in by him.
Years ago Aaron betrayed his best friend and now he's feeling like he's doing it all over again given how attracted he is to Kennedy. He tries to stay away, to stay untouched, but everything about her pulls him in. And when a vicious storm keeps them inside and alone one night, there's no going back from his attraction. Not when she sees all he's done and accepts him anyway.
Although the spark is strong between Kennedy and Aaron, they both need to ignore it or somehow find a way to move on from the past.
Kennedy was still a little too much in mourning throughout the entire story for me to feel this romance. Given how she was still trying to let go of her past love till the very end, I just didn't trust how she was falling in love. Letting go and coming to a stage where she could move on, yes, but not actually moving on.
Otherwise, I liked Aaron and Kennedy well enough. Although, a little too much of their emotions for one another was based off that intangible feeling rather than actually getting to know one another and creating something. I'm not a big fan of that type of romance, particularly when it's not a massively passionate whirlwind of a romance.
The writing style, too, got to me. It felt overdone and a bit too melodramatic. And I swear I've never laughed in a day as much as these two seem to in a conversation. For those who love the melodrama or the moving on romance, I recommend Pillowtalk by Cassie Mae.

Book Info: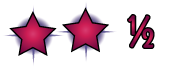 Publication: April 4, 2017 | Loveswept |
In a feel-good romance that will steal your heart, a charming small town brings together two people who could each use a fresh start—and it's all thanks to a little pillowtalk.
Kennedy Walters used to be lucky in love—until tragedy struck. Now she's come to the lakeside town of Lyra Valley to finally put the past behind her. But while Kennedy's staying at a local B&B, she is shocked to find herself undeniably drawn to a sweet-talking hometown heartthrob. Kennedy isn't sure if she's ready to move on—and yet one look in Aaron Sheppard's eyes makes her wish he'd make his move.
Aaron returned to Lyra Valley because he was fed up with the big city and everything he was missing: beautiful, down-to-earth girls like Kennedy. Turns out Aaron has more in common with Kennedy than he realized, and suddenly he wonders if he should give her a little space. But after a power outage strands them together, their innocent flirtation turns to intimate conversation. And over the course of a night that neither will ever forget, Aaron and Kennedy learn just how compatible they could be—if only they'd let themselves fall into each other's arms.