Reclaim by Beth Yarnall: Nash is the guy who messes everything up, so when he gets a second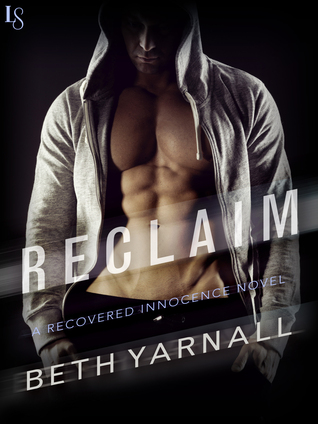 chance to take lead for a case in Nash Investigations, he'll make sure it goes perfectly. Except, he's sort of falling for the woman he's working with, Leila. And it turns out, their search to free a woman unjustly sent to prison is showing a path of corruption straight to the DA.
Leila refuses to do anything serious with a guy. Fun times in bed is all she'll go for with the mess going on in her head. But Nash wants more, and for once she wants to give it to him. But showing him the truth of all that she is will only push him away.
Unable to resist one another, they fall into bed. But soon it becomes so much more as they see someone who will finally accept them and all their faults. But as the investigation reaches a boiling point, so do the tensions and desires in their non-relationship relationship.
"Can we go back to the kissing part?"
"What I'm saying is I don't have a bad impression of you." She sets her wineglass down after a drink and I notice it's half empty. "I might even like you."
I sit back in my chair, stunned. "Well, shit. I hope that's not the wine talking."
I oddly liked Reclaim. Nash and Leila are weird characters. Quirky, not always likable, but I enjoyed their story. Their mission, too, of helping an undocumented immigrant connects to Leila's own past as an undocumented immigrant before tragedy occurred in her life led to an interesting through line of the story. Definitely not one discussed often in romance.
There was a bit of interesting kink too in their romance. But what I loved best is that they are really faulty people, but they accept one another. They accept their relationship will be difficult and that there will be plenty of downs to go with the ups. It's honest, and no matter what they won't give in or let the other give in – Nash especially. He wants her and all that she is, even knowing they'll have a fight ahead of them.
I recommend Reclaim for those who love an investigation story, and those who favor the oddities. The third in a series, it can be read as a standalone, but after enjoying a sweet scene here and there about a previous couple I'm sure you'll want to read the rest of the series.

Book Info: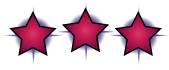 Publication: July 5, 2016 | Loveswept | Recovered Innocence #3
Brimming with angst and sensuality, Beth Yarnall's Recovered Innocence series kicks into high gear as a hotheaded P.I. unleashes one lawyer's deepest passions—and greatest temptations.
Nolan: Nothing's ever come easy for me, especially not my dream job at Nash Security and Investigations. Righting wrongs is what I'm meant to do . . . except I manage to blow the very first chance I get. So why don't they fire me on the spot? Hell, I'd fire myself if I could. Instead, my boss hands me an assignment that's too important to screw up—and partners me with Lila Garcia, a gorgeous attorney with curves so distracting they should be illegal.
Lila: Like my client, a grieving mother charged with the murder of her own son, I know how quickly the American dream can become a nightmare. If anybody can help me clear her name, it's Nash Security and Investigations. But Nolan Perry is a wild card. Bending the truth, breaking the law—that's his business. I need to focus on the evidence. Not on how Nolan's body fits so perfectly against mine. With a case this personal—and this dangerous—losing control is simply not an option . . . no matter how badly I want to give in.