Return of the Last McKenna by Shirley Jump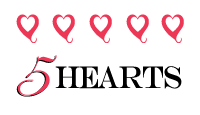 Publisher: Harlequin Romance (September 1, 2012)
Book Info:
Dr. Brody McKenna has just returned home from serving as a medic in Afghanistan, and he has one more mission to fulfill….
Standing outside Kate Spencer's sweetshop, he takes a deep breath. Going through that door will take courage, for he's here to keep a promise made to his dying friend. He's prepared for tears or anger—not the deep attraction he feels for sparky-but-stressed Kate. One spontaneous offer of help later, this hero is surrounded by cupcakes, candy canes—and the greatest enticement to forget his past and take a new kind of risk.…
Review:
I'm completely shocked at how much I loved this book! Brody made a promise to a patient in his last moments to make sure that his family moved on after his death. And Kate is the sister of the patient that Brody lost. This creates a conflict that carried the story till the end.
"Return of the Last McKenna" is one of those stories that sticks with the reader, and has the ability to work its way into the reader's heart. The combination of loss, love, baking, and easily relatable characters forms a world that I couldn't help but fall completely in love with.
Not only did I love the characters but I loved the story and the feeling of truth behind it. Men and women put their lives on the line everyday to protect those they love, and Shirley Jump acknowledges this in "Return of the Last McKenna". Throughout these pages I found myself laughing and feeling some of the deepest emotions right alongside with the characters.
If you enjoy a truly believable story and an emotional ride with your romance then this book is definitely for you! I hope you will enjoy Shirley Jumps' conclusion to her McKenna Brothers series!