Sari, Not Sari by Sonya K. Singh: Manny Dogra is on the top of her game as the CEO of Breakup a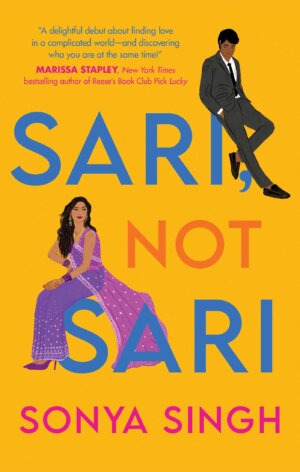 highly successful company that helps people manage their relationship break ups and the aftermath that follows. However after an image of her is published edited to make her look lighter than her natural complexion Manny can't help but be hit with the need to reconnect to her Indian roots.
After having her immigrant parents encourage her to be more American all her life, Manny can't help but feel a bit lost. Which is where her new irritating client Sammy Patel comes into the picture, if Manny can help fill Sammy's wacky break up request then he will in turn help give her a crash course in her heritage and culture at his brothers week long wedding celebration. With a week filled with dhal, dancing and some dynamite aunties Manny well on her way to reconnecting with her South Asian roots!
First let me start by saying I just love the title of this book, its such a cute play on words and definitely something I could see being said in jest by Indian teens on their way to college in Bangalore or Mumbai. The blurb of this book held so much of promise of what could have been a brilliant journey in getting in touch with ones roots, however there were a few things that just did not work for me over all.
The major thing that just irked me was that every time there was a mention of one of the immigrant parents or relatives, they all always spoken in such broken English, this is such a bad representation of the state of education found amongst the Indian community. This could largely be a personal hang up for me but otherwise doesn't really take away to much from the actual story, if anything it lends to the very stereotypical image.
Okay now for our leading lady Manny, goodness me on one hand my heart really went out to her, its hard not to know where you belong or miss that sense of community, but on the other hand I just wanted to shake her and be like girl wake up! I just felt that she was far too oblivious to general customs and norms, I mean who in their right mind would wear shorts to a wedding?! For all the backwards, broken English speaking, wedding craziness that comes from her parents you would surly assume that Manny would know something about Indian cultural dress or that shorts are definitely not wedding appropriate attire.
I think the reason that I just could not connect to Manny was that even though she said she wanted to connect to her culture and roots she just came off as very reluctant to actually make the effort to do so. As far as the romance aspect in this book goes I found it to be a bit rushed and could have used a bit more work.
Even thought there were a number of things that just did not work for me in the overall scheme of things, I will say that Sari, Not Sari did have a good few fun moments, loads of tasty food and some fun Bollywood dance scenes. This was not really the book I had hoped for but nevertheless it did make for an interesting read.
Book Info: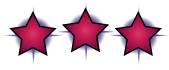 Publication: April 5, 2022 | Simon Schuster |
Manny Dogra is the beautiful young CEO of Breakup, a highly successful company that helps people manage their relationship breakups. As preoccupied as she is with her business, she's also planning her wedding to handsome architect Adam Jamieson while dealing with the loss of her beloved parents.
For reasons Manny has never understood, her mother and father, who were both born in India, always wanted her to become an "All-American" girl. So that's what she did. She knows next to nothing about her South Asian heritage, and that's never been a problem—until her parents are no longer around, and an image of Manny that's been Photoshopped to make her skin look more white appears on a major magazine cover. Suddenly, the woman who built an empire encouraging people to be true to themselves is having her own identity crisis.
But when an irritating client named Sammy Patel approaches Manny with an odd breakup request, the perfect solution presents itself: If they both agree to certain terms, he'll give her a crash course in being "Indian" at his brother's wedding.
What follows is days of dancing and dal, masala and mehndi as Manny meets the lovable, if endlessly interfering, aunties and uncles of the Patel family, and, along the way, discovers much more than she could ever have anticipated.