What if you could go back in time and undo a mistake that caused you to lose the love of your life? That is exactly what happened to Flora in Second Chance by Carla Caruso.
On the eve of her 36th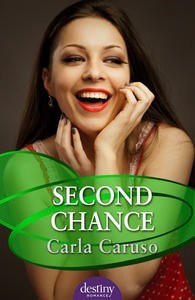 birthday after watching her ex-boyfriend Ruben propose to another women, bumping into her ex-best friend and running into Lance, the man that helped blow her world apart, she wishes she could have a do-over.
She suddenly finds herself back in 1998, pre-boyfriend breakup and realizes this is her chance to undo the mistakes of the past. But the boyfriend that she has had on a pedistal for so long is not as wonderful as she remembers. And why does she feel things around Lance when he destroyed her happiness. Could a trip "Back to the Future" be just what Flora needs to remover her rose colored glasses and see what has been right in front of her for so long?
Wonderful story. I laughed until I couldn't breath. The characters are so well written and Flora is hysterical. Loved this book and would recommend it to all of my friends.
Book Info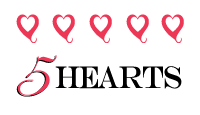 Publisher: Destiny e-Penguin February 10, 2013
On the night of her 35th birthday, Flora Brunelli is full of regrets. The celebrations have turned sour and life hasn't gone according to plan. She wishes she could be 20 again. Then she finds herself zapped back in time, landing in the summer of 1998 when she was 20 years old. The Spice Girls are at the top of the charts and the X-Files is the hit TV show. It's also the week Flora's life unravelled.
For Flora, this is a chance to change her future: win back the love of her life, stay friends with her former best mate and succeed in landing her dream job. It should be easy. But her ex's best friend, Lance Devic, who she never really noticed before, keeps popping up and messing with her head. And after a while Flora begins to wonder if living in the past really will deliver her the happiness she seeks?