Do you believe in ghosts? Kelly doesn't…
In Secret Reflection by Jennifer Brassel Kelly has escaped to England to visit her friends in the manor they now lease and are turning into a hotel. A journalist, Kelly is still getting over a recent divorce and is hoping to start working on a gothic screenplay she wants to write. The old English setting seems like it will be the perfect place for her! Upon arrival at Nancy and Tom's manor, they talk to her about a job they hope she can do for them. Rumor has it the manor is haunted…they want Kelly to determine if the ghost does indeed exist and the story behind it. They hope that an article Kelly might write about it will draw more business to their new hotel.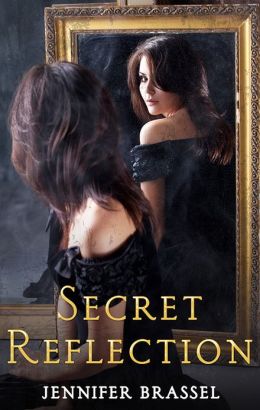 Right from the start Kelly is skeptical, she is sure the 'ghost' is an elaborate hoax…maybe to distract her. Then Kelly meets John…the man in the mirror. She is sure there is a lot of trickery going on, even when John tells her he has been stuck in the house, behind the mirrors, for the last 140 years. He was condemned by his cousin, and cursed into the mirrors – neither dead nor alive. Only every 20 years does he have the chance to leave his own personal hell and so far he has not found anyone who has been able to help him. He only has 20 days every 20 years, and is so hopeful that Kelly will at last save him and allow him to move on. He doesn't know what he'll move on to, but anything will be better than this prison. He tells Kelly most of his story after she recovers from her initial fright…but naturally she does not believe a word of it. Still, "Against her will she became so enthralled by the quiet desperation in his voice that her fingers slid from the gold knob and she stepped toward him, a tiny thrill racing through her abdomen."
John desperately tries to convince Kelly he is 'real' and Kelly desperately tries to find proof that it's all a hoax. Somewhere along the way though she starts believing "…she realised that in a matter of a week, she had gone from total disbelief to allowing the possibility that he did, indeed, speak the truth….she so wanted to believe him, believe in him."
Both Kelly and John start to feel very drawn to each other. John reminds Kelly of a sexy pirate and he is just intrigued by this modern day woman and her conveniences…but what will happen if she does manage to 'free' John? What will happen to him? They are running out of time, there is mystery and suspense happening around them – can Kelly find what John needs in time? If she frees him, what will happen to her heart that is starting to love him?
There are some great secondary characters in this book. Nancy and Tom are incredible friends for Kelly, two really good people. Richard is a distant relation of John's who is really the devil in disguise and he wants Kelly for himself. I really, really found myself hoping she'd see through him! We also met, through his journals read throughout Secret Reflection, Edward, John's cousin. These journals gave us a great insight into the past and some of what had happened. These people fit in really well with the story that Jennifer wove for us, their characters were just as necessary as John and Kelly's (and I loved both of them!). Kelly was easy to relate too, looking for explanations, wanting only to believe what she knew to be true. John, even who or what he is, is someone I'd want for myself!
Even with the paranormal aspect of Secret Reflection, I found myself really hoping that something good could come of John and Kelly's relationship. I really wanted Kelly to heal from her divorce and feel what real love is. I really wanted John to finally be free of his cursed imprisonment.
I LOVED Secret Reflections! In the beginning, Kelly thinks about how the landscape of England and the manor seemed to wrap the past around her. Well, Jennifer manages to wrap this book and these characters around you so that you won't want to put Secret Reflections down. She wove a tale of paranormal romance that really intrigued me and made me feel like I was right there in the book with John and Kelly. Jennifer's descriptions of England were fantastic, I felt like I was right back there (I've been there), and made me want to go there again! Both main characters are strong and complement each other very well. Jennifer manages to effortlessly make sexuality part of Secret Reflections – even though John and Kelly can look at each other but not touch.
I'd highly recommend this book to any romance reader who likes some paranormal and mystery with some steamy, hot scenes!
Book Info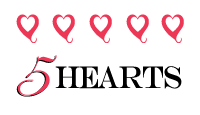 Publisher: Escape Publishing – Harlequin Enterprises, Australia Pty Ltd (April 1, 2013)
A modern gothic romance about skepticism, secrets, and seeing what's in front of your eyes. 
Kelly Reid doesn't believe in ghosts, even when one appears in front of her. She's sure the man in her bedroom mirror is a hoax, all she has to do is prove it. But it's hard to concentrate on hidden cameras and tiny microphones when he seems so real, so engaging, so sad.
Accused of a heinous crime, John Tarrant has been trapped in the mirror for 140 years, neither living nor dead. His only chance at escape is convincing the skeptical woman in front of him that he's real and desperately needs her help.
Working together to solve a centuries-old crime, Kelly and John race to find the key to his release – and fear what will happen if they succeed. Will their unlikely relationship finally have a chance, or will John's spirit vanish forever?