Snapped by Alexa Martin: Football has been apart of Quinton's life from before he was even born, as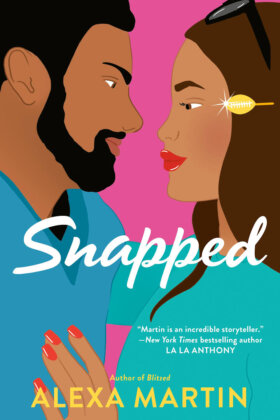 the son of former professional football player he has seen all side of the sport, be it the glitz and glamour that come with being an athlete or the dark side to the fame and pressure. As with everything Quinton has had to put into the sweat and tears to get to the position that he has finally achieved, wanting to use his platform to make a change for the better not only in a small way but for the whole football fraternity.
Elliot is trying her hardest to live her best life and make the most of her position as strategic communications manager for the Denver Mustangs. Everything seems to be flowing smoothly that is until star quarterback Quinton Howard decides to use the field as his stage to take a knee during the national anthem. Tasked by the Mustangs to try and keep the rebellious quarterback in line Elliot finds herself realizing that she might just have a lot more in common with this big football star.
Now this book did not go the way I assumed it would, I have to say I am rather torn with how to review Snapped. On one hand yes it was a well written novel that touched on a lot of hot topics but on the other hand can someone really be that oblivious to the differences in racial attitudes in the world that we live in? I found this very hard to believe. Elliot's character claims that she was raised not to see colour or in her words "colour blind" and that she is only now coming face to face with racial differences and discrimination now that she is working with the Mustangs. This was one of my hang ups, the other issues I had was that for the entire book we saw Quinton stand up and fight for his beliefs but he was so quick to give up these beliefs to make a romantic gesture.
I found this book very disjointed and that a lot of the internal monologues really did not line up with the actions taken by the characters. And don't even get me started on the ending of this book, I just can not even comprehend that all it took to fix all of this was a simple email, nope just nope.
These are just my personal feelings on this book and as with everything we are all entitled to our own opinions, give Snapped a try if you are interested in a book that is said to be a romance but really does not hold much romance that is until you are nearing the end of the book.
Book Info: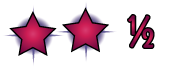 Publication: October 20th 2020 | Berkley | Playbook #4
With the stakes this high, it's no longer just a game for the quarterback in this romance by the author of Blitzed.
Elliot Reed is living her best life—or pretending to. She owes it to her dad's memory to be happy and make the most of her new job as Strategic Communications Manager for the Denver Mustangs. Things are going well until star quarterback Quinton Howard Jr. decides to use the field as his stage and becomes the first player to take a knee during the national anthem.
As the son of a former professional athlete, Quinton knows the good, the bad, and the ugly about football. He's worked his entire life to gain recognition in the sport, and now that he has it, he's not about to waste his chance to change the league for better. Not even the brilliant but infuriating Elliot, who the Mustangs assign to manage him, will get Quinton back in line.
A rocky initial meeting only leads to more tension between Quinton and Elliot. But as her new job forces them to spend time together, she realizes they may have more in common than she could've ever imagined. With her job and his integrity on the line, this is one coin toss that nobody can win