Evie's Bombshell by Amy Andrews is the final book of the Sydney Harbor Hospital Series. It's also one book that I have eagerly waited over twelve months to read and I am delighted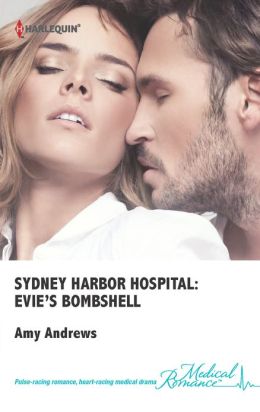 to say this book by far surpassed all my expectations and more than delivered on its promise. I absolutely LOVED it!
Evie and Finn were first introduced to the readers in book one Lily's Scandal and right away their stormy relationship leapt off the pages. Evie's and Finn story is told throughout the course of the series … in tiny little bits and pieces that always left me craving for more…
I don't want to spoil it for other eager readers like me, so without giving too much away…Finn was typical Finn; abrasive, crude, obstinate and totally clueless. There were numerous instances in this book were I wanted to hit Finn over the head and yell 'Really' but imperfect man that he is one can't help but fall in love with him like Evie did 🙂
'Don't think you know me,' he snarled, 'because you don't. You think because we rutted like animals…' he saw her flinch at his deliberate crudity but his adrenaline was flowing and he couldn't stop '…a few times that you know me? Read my lips.' He shoved his face close to hers and watched her hazel eyes widen. 'I don't want to be a surgeon,' he hissed. 'I don't want to work at your father's precious hospital. I don't want to be anywhere you are.'
I loved the chemistry and intensity between Evie and Finn, they were a dynamic couple and I was emotionally vested in their HEA from the very first line and couldn't wait to get to the end. Be warned, you will get all choked up as you read Evie and Finn story unfold.
'Do you think me spilling my guts to you will make me love you somehow? Is that what you're hoping for, Evie? Because it's probably just going to make me resent you.'
Goose-bumps broke out on Evie's arms at the conviction in his voice. She shrugged. 'Well, I guess that's a risk I'm prepared to take. This isn't about making you love me, Finn.'
Amy Andrews writes such beautifully flawed characters; they certainly aren't perfect but are oh so endearing. She is one of my favorite authors and this book is her at her very best.
Evie's Bombshell has a lot of heart; it is a perfect example of what great writing is all about: creating characters and stories that stay with a reader long after one has finished reading…. This book is going on my keeper shelf never to be moved.
Evie's Bombshell is one book you will want to read and devour every emotionally charged bit of it yourself. I highly recommend this book. HJ Top Pick!
Rating: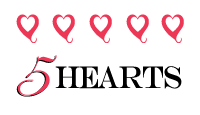 Book Info: Publisher: Harlequin Medical Romances (March 1, 2013)
Welcome to the world of Sydney Harbor Hospital (or SHH… for short—because secrets never stay hidden for long!)
Their relationship is hospital legend…
Without uttering a word, Evie Lockheart knew it was over. And the only way she could ever say goodbye to Dr. Finn Kennedy was by allowing herself to surrender one more time to temptation. Because while their relationship was defined by their indescribable passion, admitting out loud that she felt more for the guarded surgeon was never an option.
Then a bombshell rocks Evie to her very core. Mustering all her strength, she must tell the man whose delectable smile haunts her dreams that this time she will not let him walk away.