The Billionaire Biker by Jackie Ashenden: Abigail Prescott was told pretty much from day one that she was worthless, never any good and never going to amount to anything. Her parents we constantly reminding her of this. She grew up practically believing that they were right. The only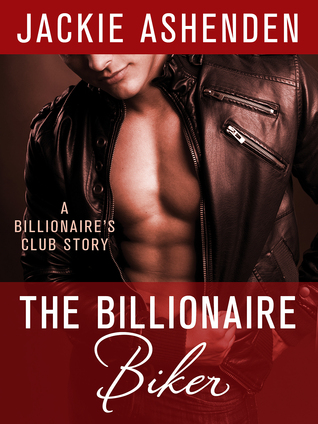 thing good in her life, her best friend, well until that one night.
Sean Morrow was never good enough to love his mother didn't, his father could care less and his step mother, all she could see was his father's infidelity. So he learned to be silent, to hang in the background, to not have a heart. The exception being his best friend, well until that night.
Now five years later Abby and Sean are reunited. So much has changed in both of their lives. So much is different can they resolve the issues from five years ago? Or will they stand in the way of the future? Will Abby realize her potential? Will Sean leave off his running shoes and stay around for a while?
This is the last of the Billionaire brothers trilogy and though I didn't think it possible Ms. Ashenden not only hit it out of the ballpark she destroyed it. This story is so heart wrenching and so unbelievably moving that I have to say I was moved. There is almost a lack of heat compared to the first two in the series but the story was so powerful nothing was lost. It can be read as a stand alone, but defiantly accentuates the series. While there is a so much to say about the story what I will leave you with is this, a Harley, a rifle and a future.
Book Info:

Publication: April 15th 2014 by St. Martin's Griffin
Wild and reckless, and more at ease with his biker gang than his business partners, Sean Morrow has always longed for Abigail Prescott, whose life he ruined when an innocent friendship turned into a night of red-hot passion back when they were in high school. Now that his brother, Jax, has decided to hire Abby to work for the Morrows, Sean can no longer ignore his old demons—or his desire. It took Abby time to get over Sean Morrow…and then he walked back into her life. And even though she can't forget the pain, she can't stop fantasizing about their one erotic encounter…and she still craves his touch. What she feels for Sean is deeper than need. It's pure, blind lust—and the feeling is mutual…