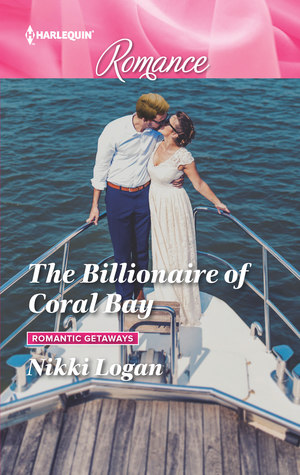 The Billionaire of Coral Bay by Nikki Logan: This story goes a little unusual. Girl with special abilities meets a gentleman who has a secret identity. Guy knows he is deceiving girl but thinks he has a higher purpose. Guy falls and fall hard, then secrets are revealed. Will the girl be okay with everything or will the secrets have proven to be just too much?
While the story of secret identity is not a new one, add into it "special" abilities and you get an interesting twist. For this story you must be able to see past what you think is "normal.' The story it self can plod at certain points, but the descriptors are amazing and some of the ways Ms. Logan describes things are truly outstanding. This isn't a fast paced read, but it is an interesting one.
Book Info: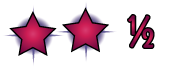 Expected publication: February 7th 2017 | Harlequin Romance | Romantic Getaways #1
Return of the secret billionaire
For Mila, Coral Bay's coast is more than just paradise, it's a safe haven Until gorgeous visitor Richard Grundy arrivessending her senses into overdrive!
Secret billionaire Rich has come to the Bay looking for business opportunities, not romance. This single-minded tycoon prides himself on making decisions with his head, until he's captivated by gentle, exotic Mila! Now he has his toughest job yetpersuading Mila he has good intentions: to make her Coral Bay's newest bride!