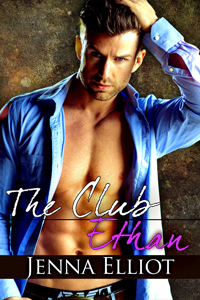 The Club: Ethan by Jenna Elliot: I had never read anything by Jenna Elliot and was pleasantly surprised by how much I enjoyed The Club: Ethan. It is the first book in The Club series which is tied together through the sex club, Command Performance. There's actually levels to the club with the first one being a nightclub and then getting more and more risqué and kinky as you move upwards into the building and its membership.
Ethan has a tortured past and now uses sex to deal with his emotions, including performing in the sex shows at Command Performance. On his way home from a show he meets Mia when her car runs off the road leaving her stranded. He stops to help her, but she's not too excited to see him because she blames Ethan for her accident. They bicker but they're both crazy attracted to each other, and somehow they end up having crazy, hot sex right then and there. It is fairly unbelievable that you'd be up for good times with a stranger in the early hours of the morning on the side of the road after an accident, but I decided to go with it and accept that they were REALLY attracted to each other.
They're both bowled over by the experience, and Ethan wants to see Mia again, which is unusual for him to want more than one night with a woman. He invites her into his world at the Club. They stay on the lower floors, and she finds she likes Ethan and enjoys some of the kink there. She's in a transitional period of her life and trying to find herself after liberating from her controlling father and ditching her family-approved fiancé; therefore, both she and Ethan seem to want the same thing – just sex. Life isn't that simple and both start to develop feelings for each other. Ethan is still struggling with his demons and can't let Mia in emotionally or allow himself to accept his feelings for her. Mia was looking forward to reinventing herself, and she has to decide if this broody, sexy guy can be part of that transformation or sabotage her plans.
The Club: Ethan is erotica but on the lighter end of the spectrum. Ethan and Mia's journey is fun to witness, heartfelt and sexy, and I think many readers will enjoy this light, spicy read.
Book Info: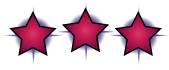 1/31/2015 | ImaJinn Books, Inc | The Club #1
Her name was Mia. Rich girl, law school drop-out, smart, crazy sexy, and in over her head with me from the moment I rescued her on the side of a South Florida road.
She's going to require some delicate handling on my part. Maybe that's what challenges me about her. Her innocence.
She'll play my games. They all do. I train them, and they love what I give back. I need them, too, but only the sex; it keeps the nightmares away. I'm addicted to the game, to the action, to the control.
I'm good at what I do. I own a piece of Command Performance, one of South Beach's hottest sex clubs.
But no one owns a piece of me.
Not even Mia. Not yet.
Jenna Elliot has been writing since she was a baby gator at the University of Florida. What started as sweet romances soon turned into steamy new adult novels. When she's not writing—or researching (wink!)—Jenna enjoys spending time with her adopted Basset Hound and cat, Sherlock and Watson, cooking new recipes from Pinterest, and binge watching Netflix. Her life goals include being a contestant on a game show, writing a book (check!), and conquering her resting bitch face. Jenna is a lover, not a fighter.