Steel's The Butler appears to be a shift in narrative voice from her typical works, given that the central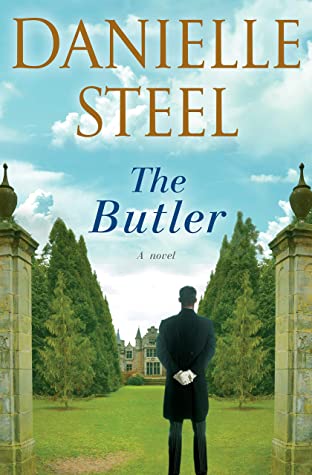 character is male and cut from a type of archaically soft mould that somehow wields power. And within chapters, it is clear that the removed panoramic style that she is famous for, flows effortlessly throughout.
Joachim, a German Argentina sweetheart moves to Paris with his mother in his late teens, separating himself from his troublesome brother in an effort to build a life for their family after having evidently lost so much throughout the history of their tribe. Sadly, Joachim's twin Javier appears to be fairly rogue and after living in England for the better part of his forty plus years, Joachim returns to Argentina to put his history and his relationship with his brother to bed.
Returning to Paris, Joachim finds himself jobless, given Butlers and household servitude appears to be a thing of the past, and as happenstance would have it, ends up employed by Olivia who is trying to carve out an identity of her own after resolving that she will never end up a slave to love like her mother who recently past. As daily routines settle for our pair, themes of loss, hope and friendship become powerfully clear and as fate would have it, both need to learn some lessons in trust before they can truly let each other in.
Opening with Joachim's backstory, the tale immediately became very 'telly' instead of an opportunity to live inside the heart and mind of our protagonist, and throughout it became challenging to connect or empathise with Joachim and indeed, his life and backstory felt far far removed.
The estranged relationship between Joachim and his brother Javier wasn't provided enough 'meat on the bones' beyond repeating that it had soured, and Javier's motivation for his delinquency wasn't explored much beyond a sense of entitlement – which he didn't have as a result of poor family financial decisions or even later a seemingly corrupt grandfather narrative that would really only work in a weird 1940s bourgeoisie throwback. Similarly, Olivia's entrance rolled out exactly the same formulas so it was a challenge to get a sense of either central characters apart from the fact that both were suffering a career redundancy typical in the 21st century.
However, the trust that grows between them and the relationship that seems to form was sound, seemingly creating a contentment in the two that both hadn't previously indicated as needing or desiring. Thankfully the later chapters provided a little warmth and by the end, the ever-growing happily ever after sprouted reasonable potential that was in part worth its wait. For fans of slow burn and removed narrative, this is definitely a go to for a valid HEA.
Overall however, I found this dry and strangely uninspired despite some slight pivots from typical genre and narrative voice.
Book Info: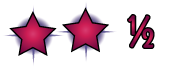 Publication: 5th October 2021 | Delacorte Press |
Joachim von Hartmann was born and raised in Buenos Aires by his loving German mother, inseparable from his identical twin. When Joachim moves to Paris with his mother in his late teens, his twin stays behind and enters a dark world. Meanwhile, Joachim begins training to be a butler, fascinated by the precision and intense demands, and goes on to work in some of the grandest homes in England. His brother never reappears.
Olivia White has given ten years of her life to her magazine, which failed, taking all her dreams with it. A bequest from her mother allows her a year in Paris to reinvent herself. She needs help setting up a home in a charming Parisian apartment. It is then that her path and Joachim's cross.
Joachim takes a job working for Olivia as a lark and enjoys the whimsy of a different life for a few weeks, which turn to months as the unlikely employer and employee learn they enjoy working side by side. At the same time, Joachim discovers the family history he never knew: a criminal grandfather who died in prison, the wealthy father who abandoned him, and the dangerous criminal his twin has become. While Olivia struggles to put her life back together, Joachim's comes apart.
Stripped of their old roles, they strive to discover the truth about each other and themselves, first as employer and employee, then as friends. Their paths no longer sure, they are a man and woman who reach a place where the past doesn't matter and only what they are living now is true.