In The Holiday Survival Guide by Jane O'Reilly, Erica Parker is being forced to take a vacation after a scandal and possible repercussions one of her articles has brought her. She may be forced to take a vacation, but they cannot force her to have fun, and she is determined to have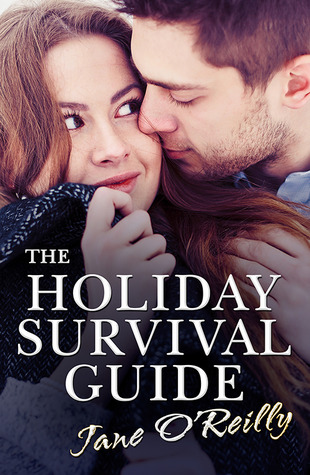 the most miserable holiday she possibly can.
Nathan Wilde was once married and had a successful TV show, but that was before Erica decided to meddle in his life and expose very publically his wife's infidelity. Now he works in a remote area in the wilderness showing people survival skills.
What neither Nathan nor Erica expected was to meet when Erica signed up for wilderness survival and Nathan happened be the instructor. To make things even more complicated, the other parties that were scheduled to be go with them on the 3 day survival training will not be joining them.
Now Erica wants to make use of her time alone with Nathan and get him to understand that she was right in showing that his wife was unfaithful. While Nathan will have to find a way to make her understand that what happens in a marriage is between two people and not the entire state population.
Being so close and alone with nothing around but nature for such a long time will bring desires that neither of them wish to act on. Nathan may be a gentleman, but he is still a man, one that has not had a lover in a long time. But he is not the only that has to get beyond something in his past, for unless Erica learns the errors of her past too she won't be able to enter into any meaningful relationship.
Both Nathan and Erica have something to learn, and only together will they be able to show each other what a true relationship is supposed to be like.
For a entertaining and fast read, don't miss The Holiday Survival Guide by Jane O'Reilly.
Book Info:

January 1st 2014 by Escape Publishing
The Holiday Survival Guide by Jane O'Reilly
Witty, clever, and sharp. It's going to be the holiday from hell…and that's just how Erica wants it.
When tabloid journalist Erica Parker is forced to take a holiday, she's determined to make it the most miserable holiday she possibly can, but not even her impressive imaginative powers could have come up with sharing a tent with survival expert Nathan Wilde.
Nathan was a married man with a successful TV show before Erica got to work on his life. Now the hottest man she's ever met is single, furious, and he's got her alone in the wilderness for three long days…