The Trouble with Bad Boys by Katherine Garbera: I have become a huge fan of Katherine Garbera in the past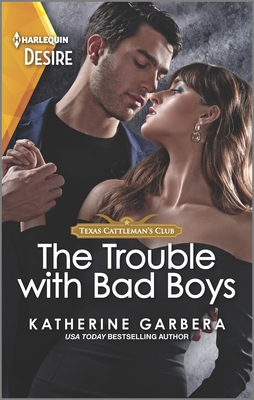 year. She knows how to pull you into the story right from the start.
Lila Jones has a fairly quiet life in Royal, Texas. Her job with the Chamber of Commerce suddenly becomes more demanding when she needs to promote the annual Soiree on the Bay. Her life changes dramatically when she reaches out to social media influencer and playboy Zach Benning. He not only plans to make the event a bigger deal, but he wants to help Lila change her bland image.
Most of us have come across bad boys in our younger days. They are fun, but if we are smart we don't form a permanent bond with them. Zach is all about promoting himself and living the wild life. Lila is charmed by his attention and new adventures, but she, like most us, wants something real.
I loved how the author explored how the past had molded both characters. I always like to look past the exterior of a character to see what makes them "tick".
The Trouble with Bad Boys is the fourth is a series, each written by a different author. I have not read any of the others, but am so glad I got to read and review this one. I will continue to follow this amazing author.
Book Info:

Publication: May 25, 2021 | Harlequin Desire | Texas Cattleman's Club: Heir Apparent #4
Can a social media playboy make over a plain Jane? Find out in this Texas Cattleman's Club: Heir Apparent novel by USA TODAY bestselling author Katherine Garbera.
A playboy who's all about the likes…
Is about to get a lesson in love!
Notorious social media influencer Zach Benning is happy to swoop into Royal, Texas, promote the Soiree on the Bay and leave with a fat paycheck. While he's at it, he'll give plain-Jane event planner Lila Jones a makeover, online and off. The last thing he expects is to fall for his ravishing creation! But is he really seeing the captivating woman underneath all the newfound hype?