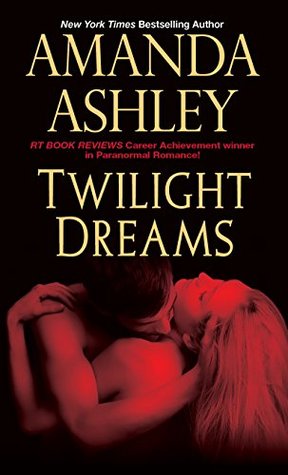 Twilight Dreams by Amanda Ashley is a re-release, having previously been published in 2015. Holly Parrish mistakes Micah Ravenwood for someone else she was supposed to meet at the bar. Micah, a vampire, is instantly taken with her and asks her out. But when a vampire bent on revenge against his friend and fellow vampire, Rylan Saintcrow, starts stalking him, Holly is put in danger. Determined to protect her, he transports her from California to Morgan Creek, Wyoming, a town in which only three vampires live. There she learns that vampires exist and needs to learn to accept Micah's nature.
First off, while this isn't listed as part of a series, I felt like there must have been another book with Rylan and Kadie Saintcrow's story based on their interactions with one another and brief references to their pasts, such as how they met. The way it was skimmed over left me feeling like I was already expected to know this information.
I liked the book, but I felt it went on a bit too long. It seemed like one part of the story wrapped up and then another began. Just when one enemy was dealt with, another one popped up. And I couldn't understand the purpose of turning Holly's cousin into a vampire. It came out of left field and didn't serve any purpose to the story, other than to drag it out a little more.It felt like there was a word count that needed to be met and the author was trying her best to meet it by throwing in things that weren't really necessary.
As for Holly and Micah, I liked them but I didn't love them. Their relationship felt a bit rushed, and I had a hard time with Holly instantly going from not believing in vampires to accepting his nature. Out of the pair, I liked Micah the most. He was patient with Holly, explaining to her about the life of a vampire and what to expect. Despite the fact he never wanted to fall in love with a human again, he was willing to let her in his life. Holly, on the other hand, switched back and forth between wanting to be with Micah and not wanting to be with him, between appreciating what he was and being disgusted by it.
This book would be for readers who enjoy stories about vampires. I thought it ok, but it didn't make me want to go search out other books related to this one.
Book Info: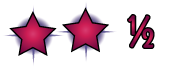 August 30, 2016 | Zebra |
Holly Parrish has never met anyone like Micah Ravenwood: his dark eyes, his movie-star smile, the indefinable way he looks at her. Even when she thought he was no more than another client for her investment firm, her lust overpowered her logic.
But she never expected this attraction to whisk her from her busy southern California life to a silent and eerie ghost town in Wyoming. Only vampires call the deserted place home—and one of them is Micah. He says he's brought her to Morgan Creek for her safety, that vicious creatures are hunting her. But how can Holly trust him? One look and she can see the need barely restrained behind Micah's polite words. The heat of his kiss, the pleasure of his touch—none of it can tell her whether he wants her as his lover—or his prey . . .