Undercover Memories by Lenora Worth: There's something nefarious and very probably illegal going on at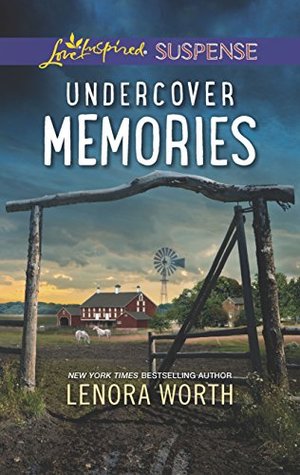 the Blue Bull Bar in Dallas. Vice Detective Ryder Palladin and his partner Pierce Daugherty are sure of it. They have been watching the place waiting for a break. What they end up with is a badly hurt woman in the alley behind the bar.
When Ryder checks the woman's wallet he discovers the injured woman is Emma Langston, a P.I. from Galveston. What is this woman doing here, especially in the alley behind this suspect bar? Ryder won't get the answer to that question right away. When he goes to interview the woman in the hospital she can't tell him because she can't remember. She has amnesia due to the concussion she has courtesy of a strike to her head with a baseball bat. Emma "knows" that there was a very important reason for going into that bar.
When will her memory return so she can go forward with her investiagtion?
Author Lenora Worth has brought together some very intriguing characters in her latest book, Undercover Memories. Both Emma and Ryder have pasts that affected them greatly. These pasts are a good part of the reason they chose their current professions. Their past issues make a relationship between the two rather difficult. The author does a really good job of describing the difficult path Emma and Ryder pursue on the way to their Happily Ever After.
The action and intrigue in this book keeps the suspense going and will keep the reader guessing until the very end. Anyone who likes action, suspense, intrigue, romance and an emtional read will enjoy this book.

Book Info:

Publication: October 1st 2018 | Love Inspired Suspense |
Her most important mission…and she can't remember what it is.
After amnesia strands private investigator Emma Langston in Dallas, only Detective Ryder Palladin can stop the men trying to kill her. But protective custody on Ryder's family ranch has its own risks, like falling for the handsome cowboy. Before she can untangle her feelings for Ryder, Emma must recover her memory…because she's sure someone's life depends on it, even if she can't remember whose.