Today it is my pleasure to Welcome author
LJ Evans
to HJ!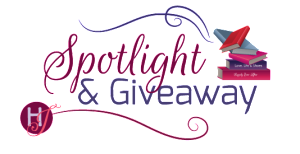 Hi LJ Evans and welcome to HJ! We're so excited to chat with you about your new release, Unmasked Dreams!

Helllllloooo book lovers! Who here loves a little bit of suspense with romance? I've got a brand-new, second-chance one ready for you now!

Please summarize the book for the readers here: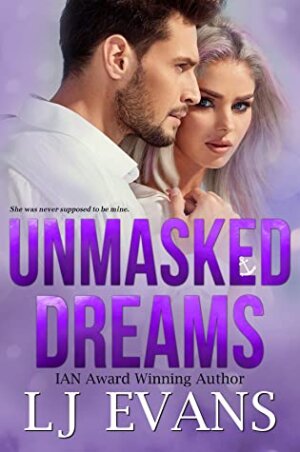 Five years… these two characters have had to wait five years to be together! Vi was only sixteen when she first met the broody, twenty-two-year-old bad boy, Dawson Langley. Even though she did her best to push him to his limits, he never stepped over the line with her.
Now, she's back in town starting her life in her own, go-for-it-all, no-one-is-going-to-stop-me kind of way that is the essence of, Violet, and Dawson isn't sure he can resist the grown-up, sexy scientist she's become. Even when the three lives he's leading, the secrets he's keeping, and the damage he could do should hold him back.
When his life collides one-hundred percent with hers, they'll have to decide whether they'll continue to play it safe or take the gamble of losing it all just to be together.
With a little bit of unrequited love angst, second chance redemption, and full-throttle suspense, this story might be the favorite one I've published yet!

Please share the opening lines of this book:
As I ground the gears in Jersey's ancient Civic for the hundredth time since starting out on this adventure, I tried not to cringe. I also tried not to think about how much she was going to kill me when she found out I'd taken the car without her okay…without a license. Instead, I focused on the one thing making my heart sing: he'd called ME for help.
Please share a few Fun facts about this book…
Daughtry's "What About Now" was the inspiration for this book! He has the most songs on the playlist because his moody, broody voice is just right for Dawson and the suspense of this story. You can listen to the songs for each chapter on my Spotify playlist: https://spoti.fi/2MMjquS
Several of my books have a "hint" of suspense in them, but this is my first full-out romantic suspense. I love suspense shows like Stranger Things, The Blacklist, and the CW's new Nancy Drew, but I also love the crime dramas like NCIS. I feel like this story merges allll the things I love together. Smart heroes, romance, and suspense.
Please tell us a little about the characters in your book. As you wrote your protagonist was there anything about them that surprised you?
I had a completely different story in mind for Violet and Dawson before I sat down to write them. It was more teen angst and dark hero. When I started putting their words on the page, they morphed. They became something more.
Violet didn't have a great childhood. She had one person in her corner for most of her life, but somehow, she's still able to open herself up to people, to believe in others, and to believe in herself. When things don't go her way, she might wallow for all of two seconds, and then she straightens her shoulders, takes her life back in her hands, and demands the world pay attention. She's strong and vibrant, and SMART. Sooooo smart – like she sees chemical formulas in her head kind of smart.
Here's what the Character Card I made for Violet says:
Science-loving, bubble of energy who once wanted to cure cancer with insects. She has a superhero named after her and finds the weight of saving the world heavy on her shoulders.
Song that should be about her:
— "The Scientist" by Coldplay.
"I was just guessing at numbers and figures, pulling the puzzles apart."
Favorite Food: Snickerdoodles
Favorite Color: Amber
Favorite Place: In the lab
Favorite Song: "How Long Will I Love You" by Ellie Goulding
Biggest Regret: Driving a car off a cliff…
Dawson was always told he was "no good to the core," and did his best to live up to that expectation…until he met Violet. Until she made him feel like he could be the better man. But now his life is divided into thirds, and he isn't sure how to blend them back together. Seeing Violet makes him want to give it all up and focus on the one thing he's always wanted…her.

Here's what the Character Card I made for Dawson says:
Song that should be about him:
— "Mess of a Man" by Matthew Mayfield
"Love will change me, baby."
Favorite Food: Anything he doesn't have to make
Favorite Color: Violet…duh…
Favorite Place: On the water
Favorite Song: "Runnin' Down a Dream" by Tom Petty and the Heartbreakers
Biggest Regret: Only one? Calling Violet to come get him…
If your book was optioned for a movie, what scene would you use for the audition of the main characters and why?
I love the scene where Dawson finds Violet in the kitchen of their friend's house in a slinky nightgown because it shows all the sexual tension between them but also Dawson's control.
As I looked around the expensive, professional kitchen, opening any of the cabinets to find tea suddenly felt like an invasion into the chef's personal domain. Instead, I resorted to looking in one of the two huge refrigerators for a glass of milk. I'd barely tugged it open when the door was slammed shut from behind me.

"What the hell are you doing?" a deep voice demanded.

I gasped, twisting to stare up into Dawson's face. Dark. Upset. Angry.

"Jesus," I replied. "Getting a drink. Don't act like I'm stealing the Crown Jewels or anything." I leaned my back against the cool metal. A chill went through me, tightening my nipples, and making me suddenly aware of how little I had on.

"You're running around the house…in…God." He looked down, saw my taut breasts, groaned, and looked away. His hands went to either side of me, caging me much as he had two nights ago in his room. The same overwhelming feeling of longing welled through me.

Just like that night, he was bare-chested. It made me think of the gun he'd had then, and when I glanced down, I saw the dark metal shoved in the waistband of his sweats, but it was the other bulge thrusting against the material that caught my eye and held it.

I swallowed hard.

By the time my look made it back up to his face, it had darkened even more. Anger and lust. God, it really was lust. Dawson Langley was lusting after me. That thought was enough to end with me in a powdery pile. A byproduct of a burn that had gone too long. A leftover residual of long chains of chemicals that fueled desire and attraction.

I wanted to demand he tell me why he felt the need to carry a gun. I wanted to demand he tell me why he hadn't defended Jada. I wanted to demand he reassure me he wasn't messed up with drugs like Silas had insisted, because today's events had left me wondering if he'd been right. But over and above all of that, I simply wanted to demand he kiss me.

"Go to bed, Violet," he said. It was a plea again. Tortured but still commanding.

"I'm not sixteen, Dawson. I don't need anyone telling me it's bedtime." I lifted my chin, glaring at him.

"I swear to God, you make me want to―" He stopped himself.

"Make you want to what? Just finish it."

His eyes strolled down my face to my lips, and another groan escaped him.

"Strangle you," he said. But we both knew it wasn't what he'd been about to say.

"Coward," I taunted. It had to be him. He had to kiss me first. If I kissed him, I'd only end up feeling like the teenage girl I'd once been, tagging after him, begging for attention.

His hand slid from the refrigerator door to my face, where his calloused finger ran along my skin. Palms rough from the work he did on the boats. The raised skin of the scar that traveled from his knuckle down onto his palm from when he'd saved me from a sinking car was equally coarse. He moved to my neck before gliding along my collarbone. Anticipation and need coursed through me.

Our eyes bored holes into each other. My pale ones awash in the warmth of his brown ones. Our hearts pounded furiously. I could feel the force of his even though his body wasn't touching mine. The thunder of it thrummed through me as if it were my own.

His hand barely grazed the tip of my breast. It was so light it could almost not have happened, but my body felt it, sending signals directly from my breast all the way down to my core. One more touch and I would explode. Cesium exposed to water. An exothermic reaction ready to ignite until there was nothing left of me.
What do you want people to take away from reading this book?
Can you bottle pure joy? That's what I want people to feel. Fingers crossed that I can make it happen!
Also, I'd like that tiny part of their heart that was rejected by their first crush to be rooting for Violet and happy that she got the second chance she deserved.
What are you currently working on? What other releases do you have planned?
I'm absolutely in love with what I'm working on right now. It's a completely unplanned story without a title that I keep calling my "cherry blossom" book in my head. It's a bit of magical realism and a bit of new adult with a fairytale-ish feel. There are castles and billionaires and an antagonist who could be an ogre if it was a fantasy novel. But it's all contemporary romance.
After the "cherry blossom" book comes out in July, I'll be returning to the Anchor Novels with Jada and Dax's story. You meet them right here in Unmasked Dreams, and they DEFINITELY need a happily ever after.

Thanks for blogging at HJ!
Giveaway: Two winners. Each winner receives:
1 eBook copy of Unmasked Dreams
1 $10 Amazon Gift Card.**
** Must be able to receive gift cards from Amazon US or PayPal as an alternative.
To enter Giveaway: Please complete the Rafflecopter form and Post a comment to this Q:

What are your favorite suspense shows?
Excerpt from Unmasked Dreams:
I love the scene where Dawson gets woken up from a bad dream, hears a noise in the house, and finds Violet in kitchen….
A sudden crash broke through the house, wood hitting wood so loud I was sure it would be splintered apart. I was at the door with my Glock tucked in the waistband of my sweats before I gave it much thought. I twisted the knob silently.

There was a lamp on a side table that dimly lit the hallway but cast it into shadows. I was halfway down the stairs, hand on my gun, when the second crash came from the kitchen and caused me to sprint down the remaining steps.

It took me more seconds than it should have to register what I was seeing.

Vi was sprawled out on her back, near the stove, with a bottle of brandy cradled on her stomach and laughter bubbling from her lips. There was a chair tipped precariously against the cabinet next to her, looking like it was going to fall on her or the floor at any moment.

"What the fuck?" I demanded.

The laughter stopped, and I grew worried. I took my hand from my gun as I moved toward her. Her eyes were shut.

"Vi, are you hurt?" I asked.

Her eyes opened again, a small smile coating her lips. "I may have bumped my head."

"You look like you did a lot more than bump your head."

She laughed, and it caused the blue jacket she was wearing to fall open. All I could see was bare skin and a lacy flowered bra. I swallowed hard with thoughts flowing through my brain that I shouldn't have. Torturous thoughts of her smooth skin and pebbled tips that made my entire body ache—until the thought that she'd taken her top off for someone else hit me like ice.

"Are you drunk?" I asked.

She tried to sit up, flailing around and forcing the jacket even further open.

"Jesus," I said, and I reached down, first steadying her, and then grabbing both arms and pulling her up to a standing position with me.

"Thanks," she said, breathless, chest heaving, lips parted.

She swayed, and I had to put my hand on her waist to keep her from falling backward. But the skin-to-skin contact was a new nightmare. It thrust images of us tangled together in a different way into my head. I suddenly knew the definition of being completely out of control. Because this, with her half-naked and full of smiles…it would absolutely make me lose any shred of restraint if it continued for much longer.

"You're drunk," I repeated.

"I was drunk, sobered up leaving the bar, and now intend to finish off the night even drunker."

She tried to uncap the brandy bottle, and I pulled it from her grasp.

"I think you've had enough," I told her.

"Aren't you the hypocrite?" she tossed at me with fire in her eyes.

"What's that supposed to mean?" I demanded.

"Do you know how many nights you came back drunk to this very house?" she asked. "Or to Truck's cottage while I was staying there?"

I sighed, looking up at the ceiling so I didn't have to stare at her creamy nakedness heaving at me. Tempting me to touch it. Tempting me to remove my hands but replace them with my lips.
"That was different," I told her.

"Why? Because you're a guy?"

"I was twenty-two and fucked up. That isn't me anymore," I pushed.

"I'm twenty-one and fucked up," she shot back.

"You are not fucked up."

She shrugged, pulling at the brandy bottle, but I refused to let it go.

She went to push her braid back. A habit that was so entwined with my memories of Vi that I couldn't remember a sarcastic, teasing moment when she hadn't done it. But tonight, her hair was down. As if she'd suddenly realized it, she pulled a hair band from her wrist where it had tangled with her medical alert bracelet. I watched, enthralled, as she loosely twined the strands together before tying it off at the end and letting it fall over the opening in the coat.

Goddamn, I wanted her more than I'd ever wanted another woman.

There'd been plenty. I'd washed through them like water in high school, leaving trails of hearts behind with a careless recklessness. There'd been plenty after Violet as well. In Dax's world, I'd been surrounded by women whose main goal in life was to shove as much enjoyment into it as possible, including sex.

But I'd never once been tempted to keep any of them. Never had a true girlfriend. Which reminded me that Vi was a girlfriend…that there was a guy tagging after her.

"Where's your boyfriend?" I asked.

"Silas is not my boyfriend. And he left today. Went home to Palo Alto. Thank God."

I tried not to react to the relief in her voice. I tried not to let the relief and her tantalizingly sexy appearance push me into stupidity. So, he was gone. It didn't change anything. She was still off-limits. My relief gave way to reality. She was out alone?

"You were out at a bar, drinking by yourself?" I growled.

"No, I'm not stupid, Dawson. Jada was with me."

That hardly made it better, especially considering how out of control Jada seemed these days.
The smallest of smirks lifted the corners of her mouth as she seemed to take me in for the first time. Bare-chested with sweats falling from my hips. I had to curl my toes into the throw rug to prevent myself from pulling her to me and kissing that quirk right off her face. Kissing her until she forgot there was ever a Silas.

As she scanned me, her eyes stalled at my waist, and she was suddenly pushing a finger into my bare chest. Not at all the touch I was craving. "A gun, Dawson? Really?"

I'd forgotten the Glock I'd slung at my waist. While it was always with me, it was usually hidden away just like the three phones.

"Why do you have a gun?" she demanded.

"You should always have a gun at sea. Pirates are still a real thing, you know."

"First, we aren't at sea. And second, do you even know how to use it?"

It was my turn to snort. "My brother is in the military, and my dad is a sheriff. What do you think?"

Neither one of them was the reason my aim was damn near perfect, but I couldn't tell her that. Dick and Truck had each taught me how to handle a gun, but neither of them had taken me to the range. My flawless ability to hit a target came from the part of my life no one knew about. No one could.

"Do Mandy and Leena know you keep one here?"

"I don't keep it here. It goes with me wherever I go," I told her.

"You can get arrested for having a concealed weapon."

"Not if you have a carry permit."

"And you have one?"

"Yes," I told her. She weighed my words as if trying to figure out if I was being honest when I'd never been anything but with her.

She put her hand to the back of her head and winced.

Without a word, I turned her so that I could see the back, running my fingers along her scalp. There was a knot forming. Not enormous, but enough that she'd certainly be feeling it in the morning. With the alcohol in her veins, it was going to be hard to tell if her lack of focus was from a concussion or from being drunk.

I grabbed an ice pack from the freezer and stuck it to her head.

She grabbed it from me, our fingers tangling, sending lightning rods of awareness through my veins. I pulled away, tucking my hands under my chest to try and keep them from returning to her waist and the body she still had on display.

"Seriously, what the hell happened tonight?" I asked, eyes lingering on her topless form and drunken sway.

She suddenly seemed to realize what I was looking at and tugged the lapels of the coat together, buttoning it. She may have hidden her skin from my view, but it was still flashing in my brain like a neon sign.

She sighed. "This was the result of an unfortunate accident. Yet another in a long stream of them."

She started moving away from me, one hand still on the ice pack, the other grabbing the brandy bottle I'd set on the counter before heading for the stairs. She could barely walk straight, feet turning in her heels, body bumping in the doorway.

I followed, and when she almost fell off the second step, I couldn't handle it anymore. "Jesus, you're going to kill yourself."

I swept her into my arms. Fucking mistake. Biggest mistake I'd made in a long time, because she fit there perfectly. She was almost weightless, and yet her very presence engulfed me, scent and motion and vision combining as I stalked up the stairs.

I didn't take her to the room that had always been hers. Instead, I took her to mine. Another goddamn mistake.
Excerpt. © Reprinted by permission. All rights reserved.
Book Info:
"I wasn't supposed to touch her this way. To have her this way. She wasn't ever supposed to be mine."
Violet Banner was under-aged and off-limits when she and Dawson Langley first met. It didn't stop him from leaving a brand on her heart that followed her to college. Five years later, she's come home to find him living under the same roof, and it feels like nothing has changed. Except for the science lab she's built in the garage and the secrets he's keeping.
After years of fighting off the tantalizing connection between them, Dawson isn't sure he'll be able to restrain himself once grown-up Violet lands back in his world. Even the nearly deadly mistakes of their past and the three separate lives he's leading might not be enough to prevent him from touching her.
When the clandestine activity surrounding his international boat race tangles Violet in its grasp, she can't help wondering if he's the villain of the story.
Only one thing is certain: there's nothing he won't do to keep her safe…even if it means making her his.
Inspired by Daughtry's "What About Now," comes a determined scientist and a broody bad-boy-turned-hero who just might leave their mark on you in this adventurous, standalone, slow burn from award-winning author, LJ Evans.
Book Links: Amazon |


Meet the Author:
Award-winning author, LJ Evans, lives in the California Central Valley with her husband, daughter, and the terrors called cats. She's been writing, almost as a compulsion, since she was a little girl and will often pull the car over to write when a song lyric strikes her. A former first-grade teacher, she now spends her days reading and writing, as well as binge-watching original shows like The Crown, A Discovery of Witches, Veronica Mars, and Stranger Things.
If you ask her the one thing she won't do, it's pretty much anything that involves dirt—sports, gardening, or otherwise. But she loves to write about all of those things, and her first published heroine was pretty much involved with dirt on a daily basis, which is exactly why LJ loves fiction novels—the characters can be everything you're not and still make their way into your heart.
Her debut novel, MY LIFE AS A COUNTRY ALBUM, was the Independent Author Network's 2017 YA Book of the Year.
Website | Facebook | Twitter | Instagram | GoodReads |