One Match Fire by Lissa Linden: When Amy returns as director to her favorite childhood camp, the last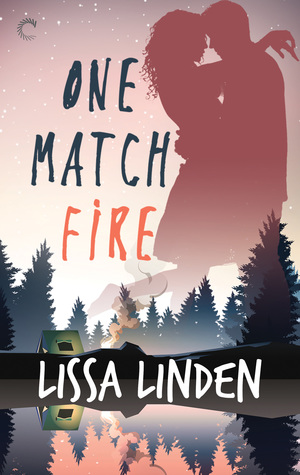 thing she expects is to be replacing the man who broke her heart. Amy needs to find herself again, the girl she was before heartbreaks and a cynical mindset, and Paul certainly won't help her do that.
But Paul wants all that is Amy; he just has to convince her to let him in and trust him. He never knew what he did wrong all those years ago, but Amy was always the girl who got away. He only ever decided to leave his position in order to find love and family, but turns out he might find it at camp after all.
But Amy tries to seduce Paul at every turn, forcing their connection to be purely sexual. Struggle ensues as Paul tries to prove himself and Amy learns to become vulnerable again.
Maybe it's because I never had that camp experience, but I don't get the camp obsession. Outside of the romance, I just couldn't be drawn into this story due to the focus on camp. It felt childish and a little weird to me, and I seriously just don't get two adults utterly focused on camp.
The weird mix of second chance romance but not also messed with me. I didn't really get Amy's issues, and that left me feeling just annoyed with her. I wanted more character development and focus than I read, I guess. Instead, the focus was on camp and sex. There was a lot of sex or seduction, and yet a lot of focus on seeing beyond the body.
Overall, this romance was not for me. I think Paul and Amy fit well together. Both had equal give and take, and it was certainly a fight for them to be together and work out their issues. But I just couldn't get into this story. However, for those who love second chances or outdoorsy romances, I recommend ONE MATCH FIRE.
Book Info: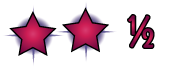 Publication: March 19, 2018 | Carina Press |
When Amy left her beloved summer camp, heartbroken and ashamed, she swore she'd never return. Twelve years later, she's desperate to unearth the person she was before turning into a workaholic. When her old camp advertises for a new director, Amy leaps at the chance to start over—only to find herself face-to-face with the very guy who broke her heart.
Paul hasn't forgotten kissing Amy beneath a shooting star, or how she bolted from camp without saying goodbye. When she shows up to take the job he never thought he'd leave, Paul can hardly believe his luck. Amy is now a woman with killer curves and a sexual appetite to match. With serious vibes between them, and him nearly dead from the celibacy of life at camp, they strike a deal for a few days of sexy fun in the wilderness.
But when feelings that started long ago enter the mix and it becomes clear Amy will only trust him with her body—not her heart—Paul desperately wants to break through the armor she's built to protect herself. And although Amy knows there's something special about the way she reacts to Paul, something beyond skin on skin, the stakes are high enough to scare her.
With a past like theirs, they'll either ignite a future…or burn out for good.