Undercover Princess by Lenora Worth: Ellie Castle is returning home after many years away. Pushed out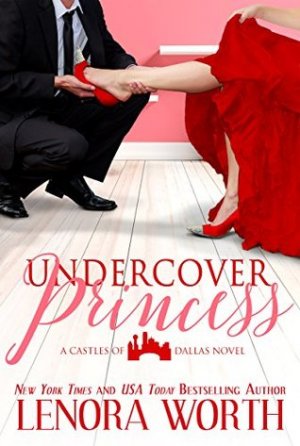 by her stepmother, Ellie wants to reclaim her family's legacy, the Castle Department Store, and fix the damage her stepmother has caused. But, in order to do so, she needs to stay under the radar as she works as head of security for the store.
Her plans get stirred up once she meets Nico Lamon, owner and designer of the world renowned House of Lamon, a man who falls hard and fast for the enigma that is Ellie. Although he doesn't know her full story, he knows she's perfect for him – and perfect for his new marketing project.
While Nico tries to get Ellie's trust, she tries to stay away from any hint of the spotlight Nico brings with him.
UNDERCOVER PRINCESS is definitely a cute story. I love a fairytale remake – although I think this romance took the shoe element and made it a bit too much into a shoe/foot fetish.
Ellie was definitely a favorite. She was badass, and I rooted for her throughout. While I enjoyed Nico – and his utter romanticism – I'm not quite sure he was good enough for my Ellie. What I appreciated most about this romance is that it focused on the couple, though. There was an investigation and Ellie's goal for takeover, but that was very background.
Overall, for those who love a modern day fairytale, I recommend UNDERCOVER PRINCESS. It's a whole lot of romantic with a dash of intrigue.

Book Info: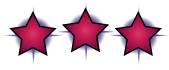 Publication: January 29, 2018 | Tule Publishing | Castles of Dallas #1
Undercover Princess …. a modern day fairy tale
Born to an Italian father and native Texas mother, Nico Lamon returns to Texas to launch an exclusive deal with the iconic Castle Department Store. Guilty for not being there when his father died, Nico has brought the House of Lamon back from the brink of bankruptcy. He devises a marketing gimmick that will benefit both the Castles and the House of Lamon: find the perfect woman to be the fashion line's spokesperson and to wear the gorgeous Valentine shoes he personally designed. When he spots Eleanor in the crowd, he won't stop until she's that woman. His woman.
Eleanor Castle returns to Castle Department Store undercover as head of security, but she's really back to reclaim her heritage and save both the store and her aging father. Eleanor has a plan to stop her evil stepmother from her devious doings and she won't stop until she knows her face is safe. But when Nico spots her at a gala and decides she's the one who should wear the shoes and that she's also the one he wants in his life, Eleanor has to reevaluate her undercover plan. Nico slips a red shoe on her foot and captures her heart. How can she fall for a prince of a man without exposing herself and her bruised heart?