In What Happens in Summer by Caridad Pineiro, Jonathan Pierce had a summer relationship with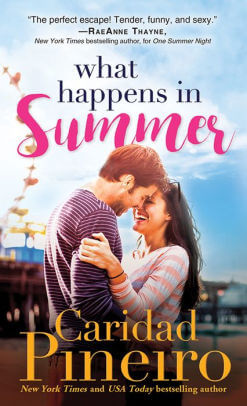 Connie Reyes. But when he told her he wasn't returning to college, Connie panicked and broke up with him. The last thing she wants is to be in a relationship with a drifter like her father was. Two years later they meet up again, and while Jon still loves Connie, she is still afraid that Jon hasn't changed. Will he be able to prove to her that he's not the man she thinks he is?
I had a couple of issues with this book. The biggest was probably Connie. I found her to be judgemental and unwilling to bend. I understood her fear about Jon being a drifter when they initially broke up, however, he had since built up a successful business. Most of the traveling he did wasn't aimless drifting, but to continue to grow his business. Yet she continually makes it sound like he leaves to jump from one thing to the next, which wasn't the case. She lets her issues with her father cloud her opinion of Jon when it was clear he was not like him at all.
And maybe I never stopped loving him, she thought. But that didn't make it any easier to think about being with a man like Jonathan, who was the proverbial rolling stone, moving from one thing to the next. She'd seen what a man like that had been like in her own family.
My next issue was that I felt like I was missing a lot, which took away from the story for me. Things were mentioned that weren't resolved or just glanced over, which left me wondering what was going on. Most of this pertains to Jonathan's brother, Owen, and Connie's friend, Maggie. This is the second book in the series. I have not read the first book, One Summer Night, which was about Owen and Maggie. This makes me think that these two stories actually overlap time-wise, and the unresolved/glossed over issues were actually covered further in the first book. Therefore, I recommend reading One Summer Night before reading What Happens in Summer.
I liked Jon. No matter what anyone did, he always found a way to forgive people and give them another chance. Still, I found it hard to understand why he would give Connie chance after chance when she did nothing but doubt his ability to stick around.
This book would be for those readers who enjoy second chance romances.

Book Info: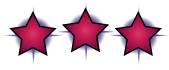 Publication: June 5, 2018 | Sourcebooks Casablanca | At the Shore #2
As the only daughter of a single mom, Connie Reyes swore she would never put herself or her child in a similar position. But when she runs into oh so tempting Jonathan Pierce at a wedding, she knows she must stay away. She'll fall for him—hard. And he's not the type to stick around. Ever since he left town after their teenaged fling,
Jonathan hasn't been able to forget about Connie. He can't wait for the wedding—to show her the man he's become. And when the night finally comes, their mutual desire will lead to unexpected consequences neither of them were prepared for…