With Love from Wish & Co. by Minnie Darke: Marnie Fairchild always liked gifts. As a descendant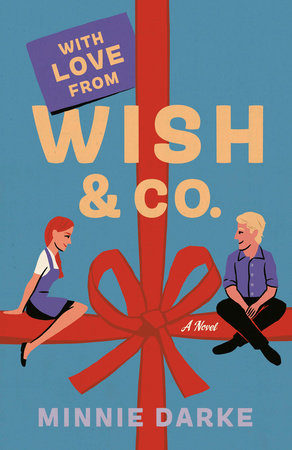 of the famous Fairchild family, she yearns for the ability to take over the family store location. Ever since she started her gift-buying business, she aspired to have the chance to use the space. When she finds out her uncle is listing the property instead of speaking with her about it, she scrambles to try to find a way to afford it. In her haste, she makes a dire mistake sending out the gifts for the day: she mislabels the gifts for a wife's anniversary present with a mistress's birthday present.
When his mom opens up her birthday gift at dinner, Luke immediately knows something is wrong. Instead of something for his mom, it's too-small lingerie with the initials LQ on the front. After his mom makes the ultimate decision to kick his dad out for cheating with Leona Quick again, he takes his dad and leaves. When they reach the city, his inebriated father demands that he stops the car, gets out and storms to a random storefront.
Inside the shop, he witnesses his father confront a beautiful woman about how it was all her fault. In the following interaction, he learns how his father has purchased gifts through Marnie for about 5 years and that includes all of his family and his mistress. When his father starts to go too far, he can't help but stand up for Marnie.
In the following days, he finds himself thinking about Marnie. After they run into each other outside of her store, he finds the perfect reason to keep seeing her: he wants to learn how she decides on the perfect gifts for people. Having recently found out that he fathered a child, he wants to show his daughter that he is not a dead-beat dad, which is the perfect excuse to see Marnie.
As the two spend time together, they start to bond on a deeper level that Marnie never experienced before, but Marnie hides a secret. Against Luke's wishes, she is once again working for his father trying to help him makes amends with his wife. When Luke finds out, he has to decide whether Marnie's deception is too much or if he loves her enough to look past it.
I really liked Marnie as a character. She had been through a lot in her past to get her to where she was at that point. All of her experiences made her the person that she is, but she has walls up because of it. She's been burned before, so she keeps things hidden from the world. It's a great trait for a gift buyer, but not necessarily for a relationship. As she gets closer to Luke, she learns how to open up to him, but it could cost her. Nothing ever came easy to her, so she has to also learn how to open her heart up to receiving from others.
Luke always felt he was completely different from his family. Instead of being focused on the business, he was focused on the arts. When his father first cheated on his mother, he tried his best to shake it off. When he finds out that it happened again, he closes himself off completely. It escalates when he learns that his father also deceived him with the gifts he provided. Armed with broken trust, he throws himself into his relationship with Marnie, but he finds that he doesn't know what to trust. As he and Marnie grow closer, he feels himself trusting more, but he has to full test when he finds out about Marnie's side job still involving his dad.
Overall, I think the book was cute. The layout of the book was odd though. It was split into sections, but in my opinion the sections were unnecessary labels. I think it would've flowed better if the book would've been chapters instead. The sections that the author chose to separate out didn't make much sense, and I chose to ignore them pretty early on. It also didn't explain whose point of view each part was, so there was some guessing at times. Overall, I thought it was a light easy read, but it just needed a better layout.
Book Info: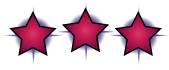 Publication: August 16, 2022 | Dell |
A heartwarming novel about what we are prepared to give–and give up–in the name of love, from the author of Star-Crossed and The Lost Love Song.
Two boxes, both alike in size and shape . . .
Marnie Fairchild is the brains and talent behind Wish & Co., a boutique store that offers a bespoke gift-buying service to wealthy clients with complicated lives. Brian Charlesworth is Marnie's most prized customer, and today she's wrapping the perfect anniversary gift for his wife, Suzanne . . . and a birthday present for his mistress, Leona. What could possibly go wrong?
For years, Marnie's had her heart set on moving Wish & Co. to the historic shopfront once owned by her grandfather. When the chance to bid for the property unexpectedly arises, Marnie–distracted–makes an uncharacteristic mistake. Soon Brian is in a fight to rescue his marriage, and Marnie is scrabbling to keep her dreams alive. With the situation so complicated, the last thing Marnie needs is to fall for Brian and Suzanne's gorgeous son, Luke. In the end, will it be her head or her heart that wins out?