Harlequin Junkie's Top Picks of 2013!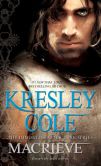 Kresley Cole is a powerhouse in the paranormal genre. And her new novel MacRieve is a dark, dangerous addition to the Immortals After Dark series. This story delves into situations and emotions that may not always be pretty, but they are very raw and real. For all paranormal romance lovers out there like myself. You can't go wrong with the Immortals After Dark series! Read More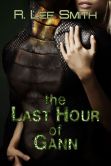 The Last Hour of Gann is about survival, faith, perseverance, destiny and last but not the least true LOVE.
It is an Epic love story, with epic characters, in an epic world. One that will stay with me for a long, long time. Read More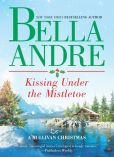 Whether or not you have read any of the other books in this series, you will still fall in love with Mary and Jack and realize why the rest of the Sullivans turned out so wonderful themselves. Read More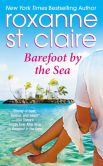 The Barefoot Bay series is centered around 4 friends: Zoe, Jocelyn, Lacey and Tessa. This book is the last in the series and it is Tessa's story. I absolutely recommend reading this incredible love story! You will laugh, cry, and sigh with happiness. I sure did. But don't stop there, this whole series is worthy of a read. Read More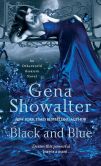 Paranormal Romance lovers will rejoice when they read Black and Blue! First of all, it's Gena Showalter. How can it not be great? And secondly, this is almost like Mr and Mrs Smith, but with a paranormal twist. Lots of spy vs spy action and…well, lots of spy on spy action ;). Plus, look at that book cover! Read More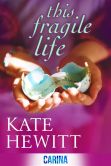 OMG! Ladies grab a box of Kleenex and get ready for one of the most moving, most poinent books that I have ever read. This Fragile Life by Kate Hewitt is not your typical HEA. This is a story of the true bonds of friendship, love, loss and finding out just how strong you can be when you don't think that you can carry on. Let me tell you a little about this AMAZING read. Read More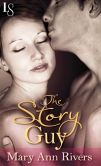 "Didn't I tell you? My favorite stories have crying at the end"
The Story Guy is just precious! It's been a while since a debut book made this big an impression. The Story Guy will definitely engage all of your emotions, just be prepared to shed a few tears and give a few happy sighs… Read More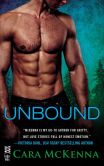 I went into Unbound by Cara McKenna totally blind, didn't read the blurb or even see the cover, so I had no idea at all what to expect! I loved, loved it!! Cara managed to pull me in as soon as I met Merry, and she kept me there, immersed in a fantastic story! I highly recommend Unbound to any romance reader who doesn't mind some eroticism and is looking for a very consuming story!
Read More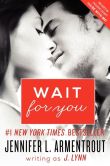 J. Lynn has written a shining example of how a New Adult story should be told. I really hope you get a chance to read Wait for You. From the charming cast of characters to the intelligent dialogue and that wonderful feeling of new love, I can't recommend it highly enough. Read More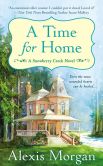 Alexis Morgan gives us a book filled with emotional ups and downs that will make you smile but will also make you cry. Alexis writes A Time for Home with such feeling and realism that you can feel with Nick and Callie. Read More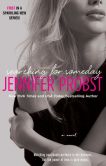 Searching for Someday is a fantastic contemporary romance with captivating characters. This is basically an enemies-to-lovers trope with some whimsical magic thrown in to give it a quirky twist. Of course, Jennifer Probst is a go-to author for me, and for a lot of other romance readers out there, I'm sure, so it's no surprise this newest series is a winner. Read More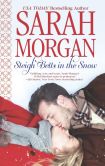 Sleigh Bells in the Snow is a wonderfully romantic ode to Christmas in New England. If you're a fan of Holiday Romance, please take some time to read Sleigh Bells in the Snow. This HEA will have you smiling, crying, but most of all–sighing happily. Read More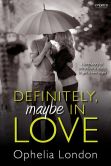 Definitely, Maybe in Love by Ophelia London is a modern take on Pride and Prejudice that I became totally addicted to from the first page …!!. Pride and Prejudice has been retold many times with some hits and misses.This one was a one big hit for me and I just fell in love with the story and characters from the moment Spring Honeycutt makes her grand entrance on the first page. Read More
Top Harlequin Picks of 2013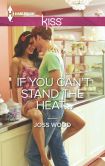 Jack's backstory is literally heart-wrenching. Watching Ellie and Jack dance around each other while trying to keep their lives the same was incredibly riveting. And seeing their growth really drew the whole story together. Amazing book. Read More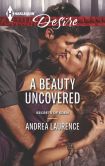 I loved A Beauty Uncovered by Andrea Laurence because this book has characters I care about facing the challenges in their relationship in ways that are true to their characters. I would recommend this book to anyone who loves a brooding, prickly but sensitive hero, a warm hearted heroine determined to fix said hero, and juicy secrets that you can sink your teeth into. Read More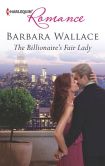 Barbara Wallace has won my heart and now has a new fan for life! There is so much to love about this wonderful book, an alpha hero to die for, a strong, beautiful heroine and a cute little girl that loves horses. Read More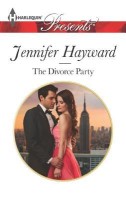 The Divorce party has all four of my must haves for a great romance and then some. This is Jennifer Hayward's first book for Harlequin. She was the winner of Harlequin's 2012 So You Think You Can Write competition. I REALLY hope she has a long and storied career bringing us these kind of compelling reads. Read More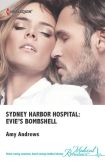 Evie's Bombshell has a lot of heart; it is a perfect example of what great writing is all about: creating characters and stories that stay with a reader long after one has finished reading…. This book is going on my keeper shelf never to be moved. Read More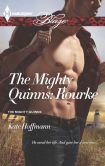 This book is an emotional delight and I highly recommend it. Ms. Hoffmann's writer's voice is smooth, calming and soulful, like a ballad sung by a crooner from the 1950s. The fluidity of every word and sentence is effortless. The main characters, Annie and Rourke are real, sexy and emotionally riveting. If you are looking for a steamy romance with an engaging storyline, give this book a try. Read More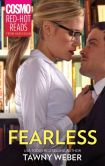 I loved this novella. The beginning scenes involving the four women laughing and sharing, reminded me of the very successful Sex and the City TV series. So right off the bat, I knew I was going to enjoy this book very much. Read More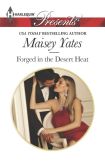 #GypsySheikh. I *love* Maisey's HP books. Her heroes are Alpha, flawed, and not easily swayed – but her heroines are spunky and know how to handle the men they decide to love. Read More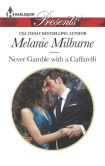 Ms. Milburne's books are what HQ presents are all about. Exotic locales, alpha males, women with fire, and a bit of angst thrown in for good measure. Highly recommended – and not just this part of the trio. Read all three book in the Caffarelli series. I don't think you'll be disappointed. Read More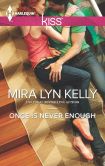 Reading the description made me think this would be all flirts and giggles, but that's just not true. Yes, it's funny and sweet, but richly layered. It was a refreshing and honest story, one that I would definitely want to revisit later on. That puts this book in a very selective category – and it's well earned. Read More
Honorable mentions:
One Lucky Vampire by Lynsay Sands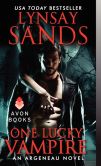 The latest in Lynsay Sands' Argeneau series is a wonderfully entertaining sexy story. I highly recommend this to all of you paranormal romance lovers out there. Even if you haven't read any of the other books in this series, Lynsay does a great job explaining the backstory in a way that will make sense of it all. Read More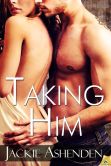 Jackie Ashenden is an amazing storyteller.Taking Him is a slightly dark read about computer game designer Ellie Fox, her over protective brother Vin, and Hunter Chase, Vin's best friend and business partner. Read More
Sneaking Candy by Lisa Burstein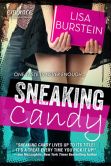 Sneaking Candy by Lisa Burstein was a fun read and a page turner from start. It had everything which makes a story interesting and has you involved in the story. The plot about a grad student moonlighting as an erotic romance writer was new and exciting to read. Read More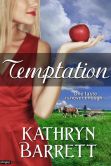 A forbidden romance between a Hollywood actress and an Amish furniture maker. Where socially liberal meets morally conservative – Alrighty you've got my attention! Temptation by Kathryn Barrett is a strong debut novel, about forbidden love, choices and consequences. Read More
… and there you have it, HJ's Top Picks of 2013. We are curious, which of these books would make your list for top reads in 2013?